Florida Lawmaker Admits Republicans "Hate Homosexuals" on House Floor
At least one jaw dropped as the state representative tried to make his point.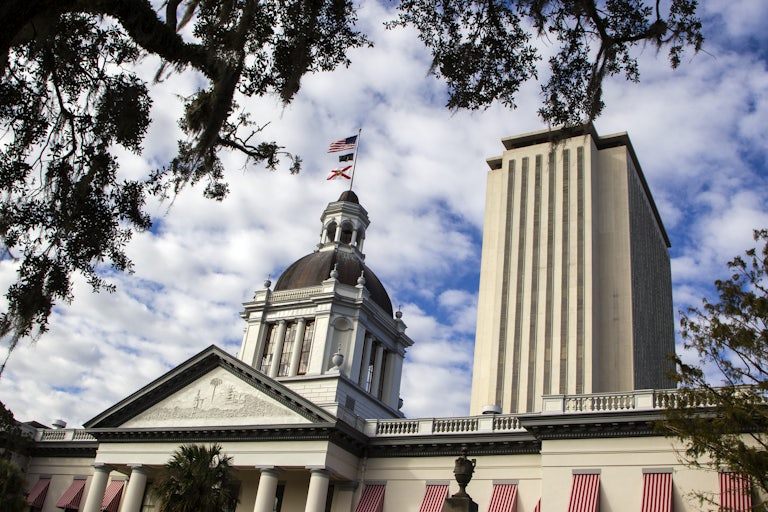 Mark Wallheiser/Getty Images
Florida state Capitol
A Florida Republican representative accidentally admitted that his party hates LGBTQ people, while expressing support for a bill that would take away LGBTQ rights.
Jeff Holcomb spoke on the House floor Monday in favor of a resolution that states "'woke' social engineering and experimentation practices … are eroding military effectiveness." The resolution would ban policies in the military such as diversity recruitment, unconscious bias training, and the use of gender-neutral language—effectively questioning the presence of LGBTQ people in the military.

"I just can't let our military be labeled as racist and discrimination without a response. ISIS, the Taliban, and Al Qaeda—those are the folks who discriminate," Holcomb said. "Our terrorist enemies hate homosexuals more than we do."
As he says the quiet part out loud, Democratic Representative Kelly Skidmore's jaw drops in shock. She is seated behind him and clearly visible in the video frame. Next to her, someone whose face is just out of frame raises their hand to their face, also blown away by Holcomb's words.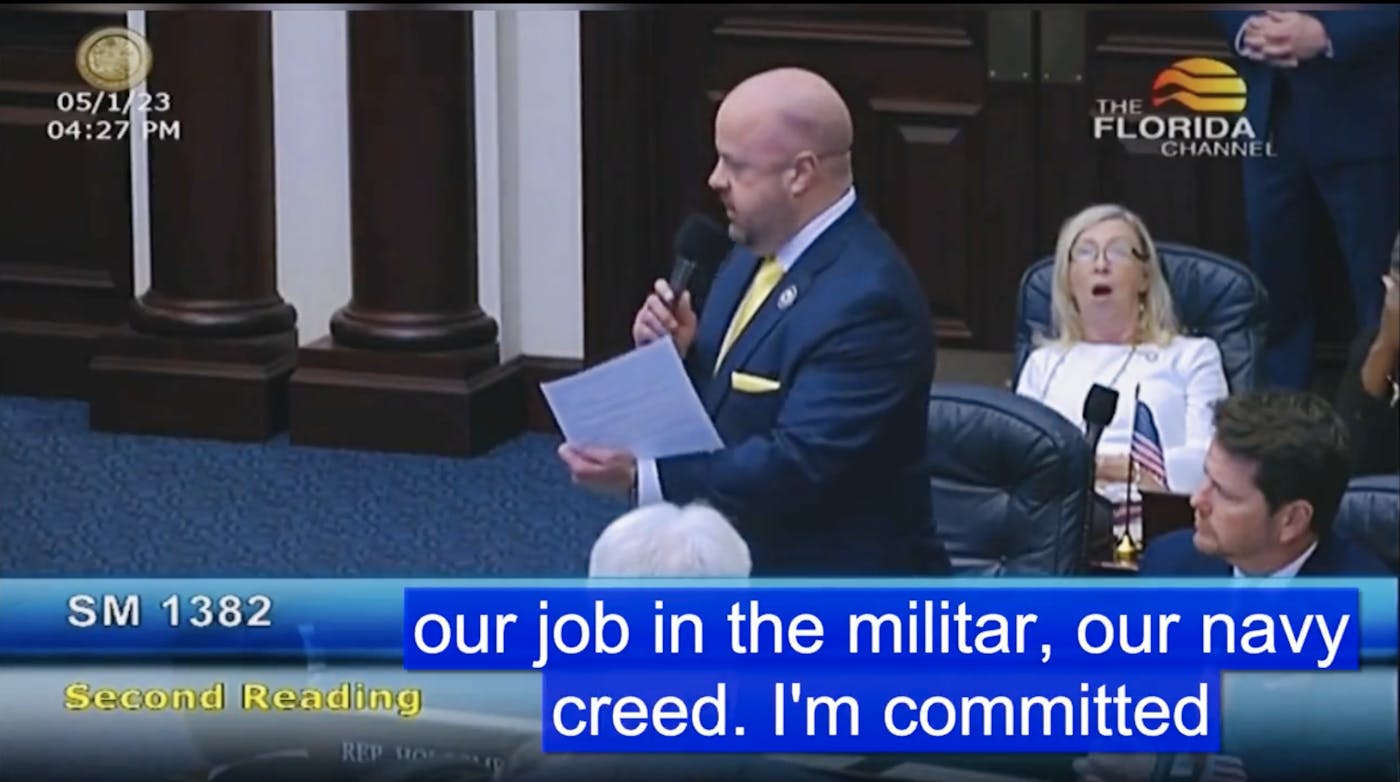 Republican-led states across the country have begun blatantly targeting LGBTQ people's rights, and Florida seems to be leading the charge. The state legislature passed a bill in mid-April that is so extreme it could ban all Pride parades and festivals in the state. The bill's sponsor said he would support the measure even if it meant "erasing a community." Yet another bill would allow the state to remove trans kids from their families. Separately, another Republican representative compared transgender people to "mutants" and "demons."