Fox Poll Shows Republicans in for a Brutal 2024 Election
Even Fox is admitting on air that the policies it pushes aren't all that popular with voters.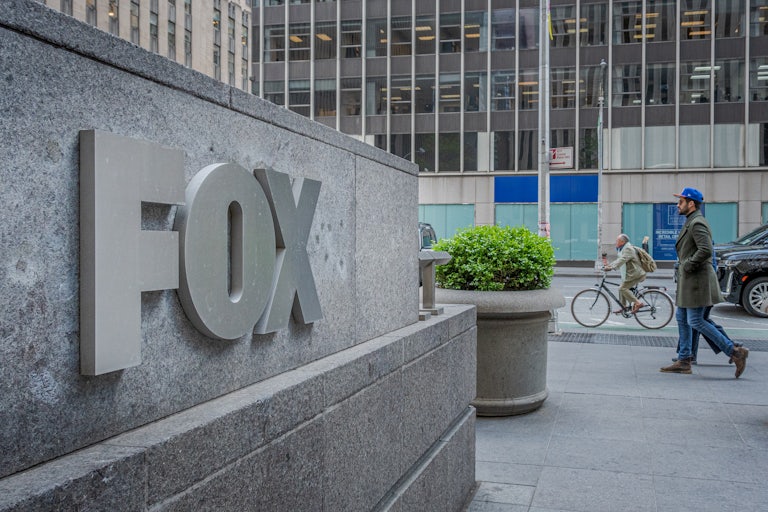 Erik McGregor/LightRocket/Getty Images
Republicans are calling for more and more guns, and scrambling to ban abortion every place they can. It's as if someone gave them a shovel and they're trying to dig to the other side of the earth. Their policies are bad on principle, but they're not looking too hot electorally either. Consider the latest Fox poll: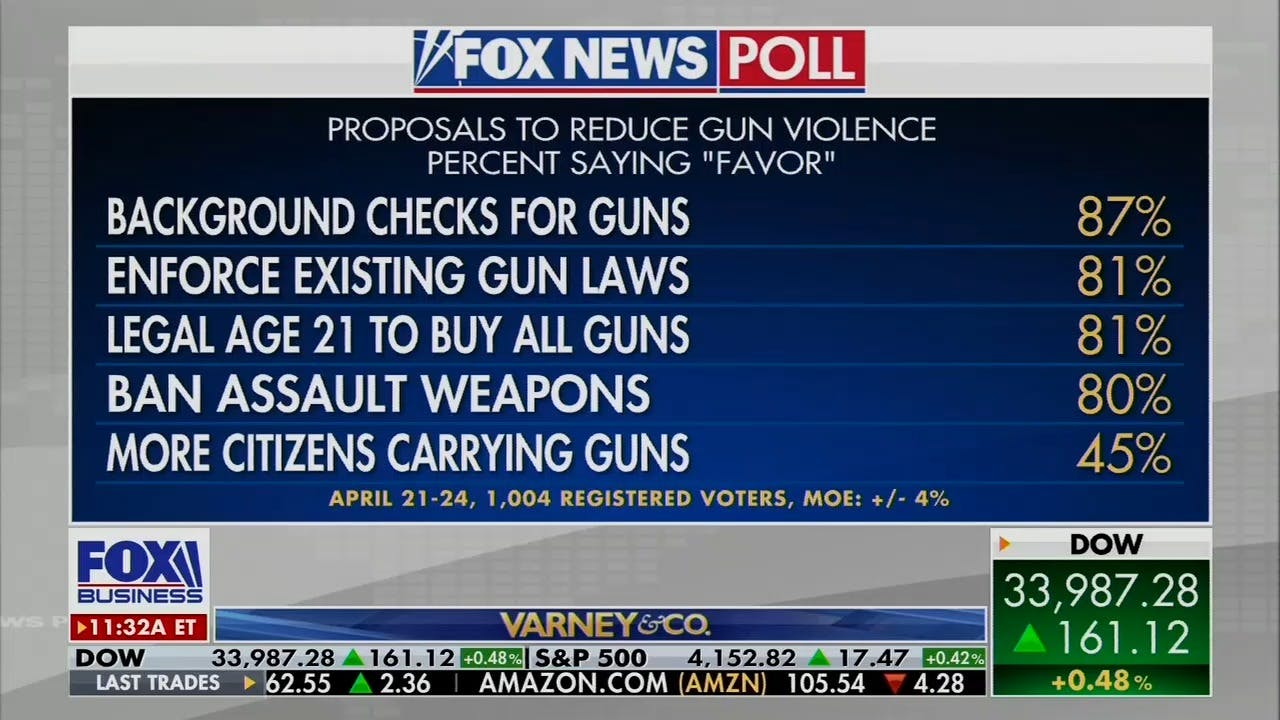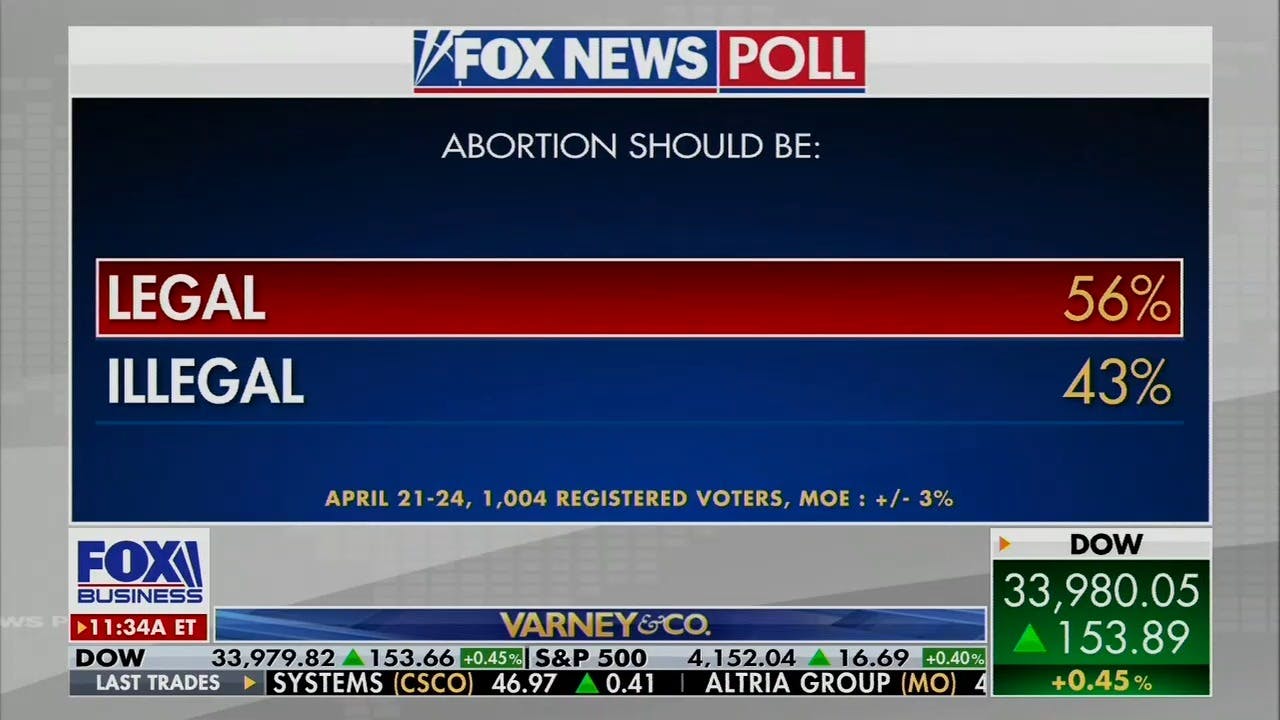 An astonishingly large number of people in this country want basic gun safety reform: background checks, increasing the legal age to buy guns to 21, enforcing (not repealing) existing gun laws. But the latest Fox poll shows 80 percent—80 percent—of people wanting to outright ban assault weapons.

Washington became the tenth state to do just that this week, by the way. "These weapons of war, assault weapons, have no reason other than mass murder," Governor Jay Inslee said while signing the bills. "Their only purpose is to kill humans as rapidly as possible in large numbers." It seems that most Americans tend to agree.
The numbers make it clear it's not just blue states interested in gun control. Take a look at Tennessee, where thousands of people have taken to the streets demanding action against gun violence in the wake of a harrowing school shooting that left three children and three adults dead.
Michigan, meanwhile, which Trump won by the skin of his teeth in 2016, has swung to now be host to a Democratic trifecta that voted for Biden in 2020. Two weeks ago, in the aftermath of a deadly mass shooting at Michigan State University, Governor Gretchen Whitmer signed a slate of gun-related public safety bills, including universal background checks and safe storage laws.
On Friday, Colorado signed its own array of gun safety laws five months after a mass shooting left five people dead and another 25 injured at a gay nightclub. The measures include raising the buying age for guns to 21, establishing a three-day waiting period on purchases, strengthening red flag laws, and rolling back legal protections the gun industry has from being held liable for gun violence.
While Democrats have pursued and delivered on the outright will for more gun regulation, Republicans have spent their time tripping over themselves to bend their knees to the NRA and pledging: "We're not gonna fix" mass shootings.
Beyond guns, abortion is proving to be just as motivating for voters to vote against Republicans.
In Wisconsin, another Trump-to-Biden state, voters recently flipped the state Supreme Court to liberal control for the first time in 15 years, in anticipation of protecting abortion rights and ameliorating the state's absurdly gerrymandered districts.

In 2022, all six states with abortion on the ballot voted to affirm abortion rights: California, Vermont, Michigan, Montana, Kentucky, and Kansas.
On Thursday, proposed abortion bans in both Nebraska and South Carolina narrowly failed, as a small group of Republicans dissented, perhaps in awareness of how electorally noxious the bans are (if not perhaps even voting with their morals).

From red states to blue states, the politics of abortion and guns are simply not in Republicans' favor; which is to say, fewer and fewer states may continue staying as red as they once were, and more and more states may trend bluer and bluer.