Kentucky's GOP Legislature Overrides Veto, Pushes Through "Worst Anti-Trans Bill in the Country"
The veto override comes after Kentucky's Democratic governor warned the bill would lead to an increase in youth suicide.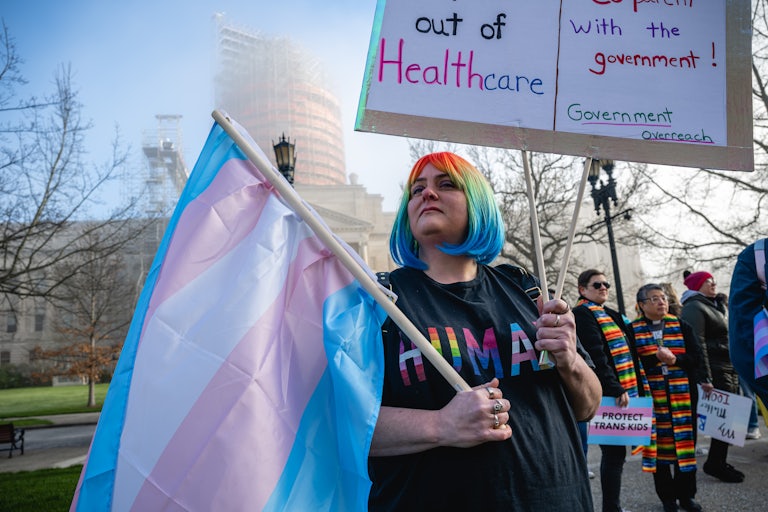 Jon Cherry/Getty Images
Sarah Newton stands with a trans pride flag during a rally to protest S.B. 150 on March 29 in Frankfort, Kentucky.