Florida Republican Calls Trans People "Mutants" and "Demons" on House Floor
The representative was expressing support for an anti-trans bill under consideration.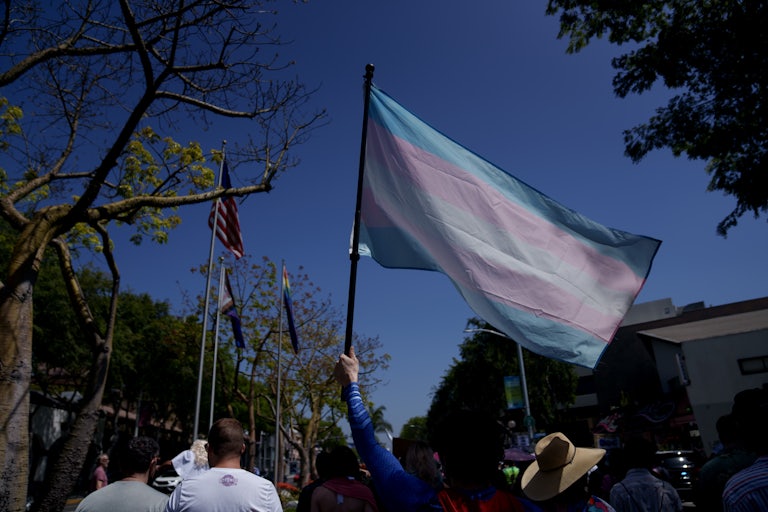 Eric Thayer/Bloomberg/Getty Images
A Florida Republican lawmaker compared transgender people to "mutants" from the X-Men while debating yet another bill that would curtail LGBTQ rights.
During a debate Monday about House Bill 1421, which would ban gender-affirming care for minors and prohibit trans people from using the bathroom that aligns with their gender, Republican Representative Webster Barnaby went on a strange and vitriolic rant.
"I'm looking at society today, and it's like I'm watching an X-Men movie," he said. "It's like we have mutants living among us on planet Earth."
"This is the planet Earth, where God created men male and women female!" he continued. "The Lord rebuke you Satan, and all of your demons and all of your imps who come and parade before us."
Barnaby ended his rant by urging his colleagues to vote for H.B. 1421, which would also make it a third-degree felony for doctors to provide gender-affirming care to trans kids.
Republicans across the country have introduced bills targeting a variety of LGBTQ rights, particularly health care for trans and nonbinary people. Most insist they are protecting children by doing so, but Barnaby went right ahead and said the quiet part out loud: They don't see trans people as human and worthy of care.
If Republicans really wanted to protect children, they would leave gender-affirming care alone. Such treatments decrease the amount of depression and anxiety that trans and nonbinary teenagers feel, and it makes them less likely to consider suicide. But by passing legislation targeting LGBTQ people, lawmakers demonize the community and put people at risk of real harm.