Tennessee's Governor Says He Wants a Red Flag Law. Here's How to Tell Whether He Means It.
If Bill Lee is serious, after the two weeks of chaos in his state, he could actually make it happen.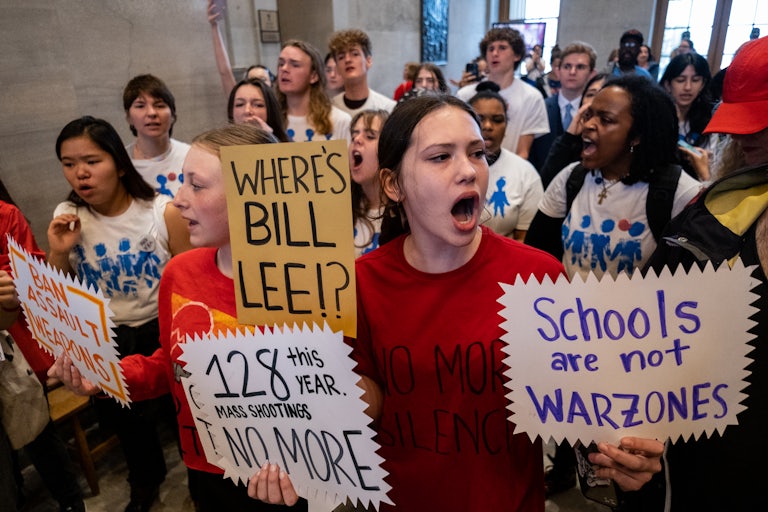 Seth Herald/Getty Images
Protesters gather at the Tennessee State Capitol building and demand action on gun control on April 6 in Nashville.