Tennessee Republican Reportedly Assaults Democratic Lawmaker Amid Gun Violence Protests in Capitol
Before this, Lafferty was perhaps best known for defending the three-fifths compromise. And the lawmaker he seems to have assaulted is Black.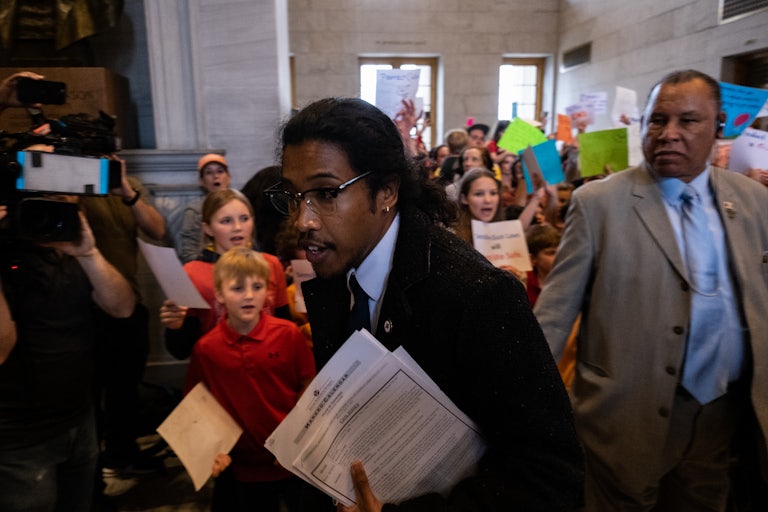 Seth Herald/Getty Images
Democratic state Representative Justin Jones (center) enters the House chamber ahead of session as protesters chant demanding action for gun reform laws in the state at the Tennessee State Capitol on April 3.