Reinstated Tennessee Lawmaker Promises Every New Bill He Files Will Be on Guns
Justin Jones is back in his seat after Republicans expelled him. And he's advancing the fight that got him kicked out in the first place.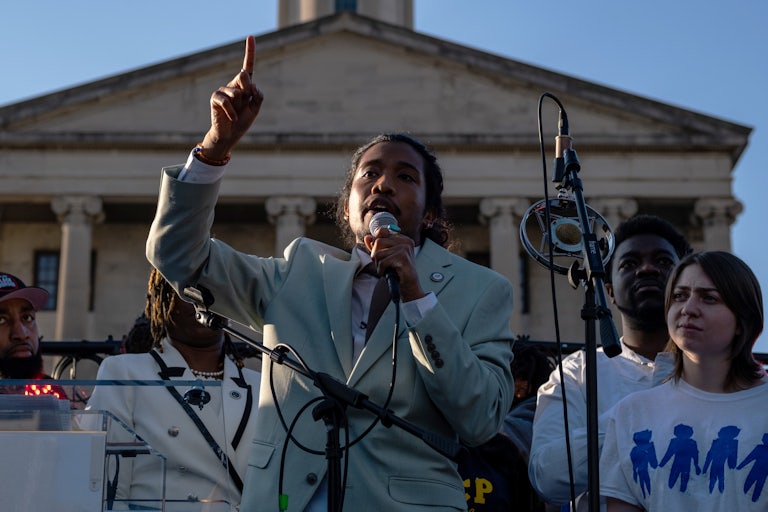 Seth Herald/Getty Images
State Representative Justin Jones of Nashville speaks outside the Capitol on April 10.