Drew Barrymore Tearfully Confirms She'll Still Bring Back Show During Strikes
"Nothing I can do will make this OK," the Hollywood actress said amid tears.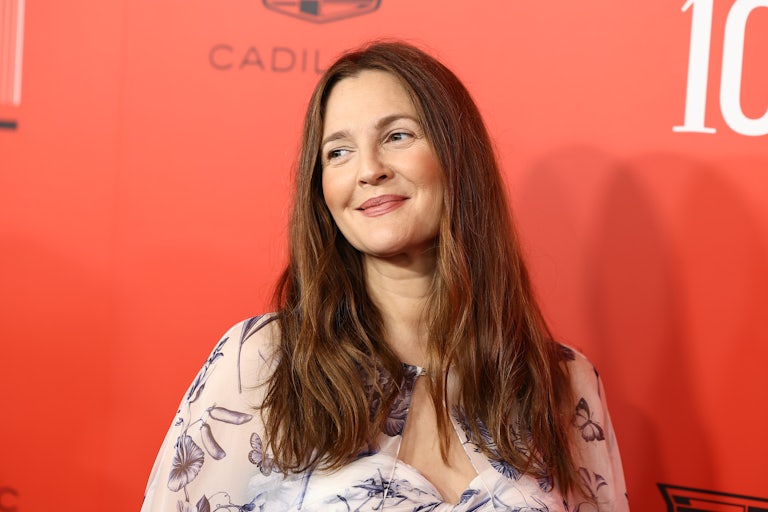 Arturo Holmes/WireImage
Drew Barrymore confirmed Friday that she will continue to film her talk show, a move that undermines the ongoing writers guild strike.
The actress found herself at the center of a P.R. storm last week after she announced she would resume filming without her writers. Writers for The Drew Barrymore Show have since picketed outside the studio, and Barrymore herself is facing intense backlash for being a scab.
"I believe there's nothing I can do or say in this moment to make it OK," Barrymore said in a video posted on Instagram, noting she wanted to "take full responsibility for my actions."
"I know there is just nothing I can do that will make this OK for those it is not OK with. I fully accept that. I fully understand that," she said.
Then, tearing up, Barrymore said, "I deeply apologize to writers. I deeply apologize to unions."
There are actually several things Barrymore could do to make the situation OK. She could, for example, announce she will not resume filming. She could also invite union leaders onto her show, instead of her usual celebrity guests, to explain what workers are striking for and why the protest is important.
Barrymore also compared filming during the strike to when she launched her show during the Covid-19 lockdowns. "I just wanted to make a show that was there for people in sensitive times," she said. "And I weighed the scales and I thought, if we could go on during a global pandemic, and everything that the world has experienced through 2020, why would this sideline us?"
Launching during a pandemic and working through a strike are wildly different circumstances. In the pandemic, people needed moments of levity and Barrymore's crew could avoid spreading the virus by wearing face masks and social distancing.
But filming during the strike defeats the whole purpose of the labor action. "When any production that is covered under WGA comes back during a strike it undermines our whole group effort to come to a fair contract with the AMPTP," Chelsea White, a co-head writer on Barrymore's show, told Rolling Stone.
Barrymore is not just facing backlash from her writing staff. A Writers Guild council member and negotiator told Rolling Stone that several major stars, including Matthew McConaughey, Samantha Bee, and Leslie Jones, had canceled guest appearances on Barrymore's show in solidarity with the strike.
Actor Bradley Whitford called Barrymore out directly.