Elon Musk Finally Broke Twitter
Over the weekend, the social network began limiting how many posts its users could see.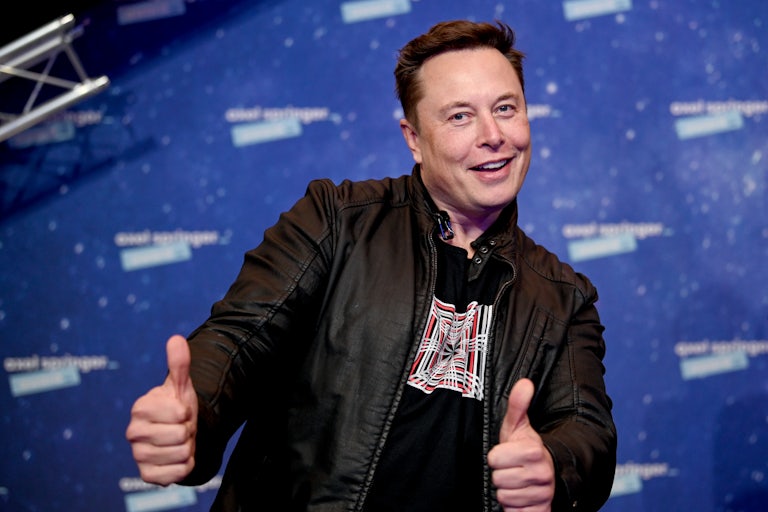 Photo by Britta Pedersen/Pool/Getty Images
Rumors of Twitter's demise have been swirling since last last year, when changes—specifically layoffs, firings, and other cuts made by Elon Musk after he purchased the company for $44 billion—began to intermittently break the site. Still, despite being clearly held together with wire and string and staffed by a skeleton crew, the social network managed to hold on for months. Twitter was worse in many ways—less reliable, with more spam, fake news, and stupid replies thanks to Musk's new "verified" system—but it was still Twitter, more or less.
Over the weekend, Twitter stopped being Twitter. Musk was, it practically goes without saying at this point, the culprit. Early Saturday morning, users began to report that the app was restricting the number of posts they could view. For unverified users, the number was incredibly low—600, later raised to 800—which rendered the social network unusable after users hit the cap. Twitter, like all social networks, is attention-based: Its ostensible goal is for people to use it as much as possible. This is, at the moment, of existential importance given the vast amount of money the company is losing. Its new CEO, Linda Yaccarino, was brought on in part to raise money from advertising, which is dependent on view counts. Her job was already difficult, given Musk's penchant for posting like a pimply teenage edgelord. It just got even harder.
It's not entirely clear why Musk introduced rate limits. He has insisted that it was an effort to stop unauthorized scraping by third parties, like ChatGPT, of the site's data. Others have speculated that the limits were imposed as a result of Twitter not paying its Amazon Web Services bill or as a desperate ploy to get more people to pay for Twitter Blue, where subscribers are able to view more posts (though still not, for unexplained reasons, an infinite number). Bluesky, the nascent competitor started by Twitter founder Jack Dorsey, saw sign-ups skyrocket over the weekend and seems, for the first time, like it could become a viable alternative. Meta, the company formerly known as Facebook, is expected to launch its own Twitter clone sometime this summer.
Given the substantial financial and technological challenges it faces, Musk's Twitter has seemed destined to crash and burn more or less since he purchased it. Over the weekend, he hastened its decline.