Elon Musk Is So Incapable That Twitter Doesn't Even Own the "X" Trademark
"There's a 100 percent chance that Twitter is going to get sued over this by somebody."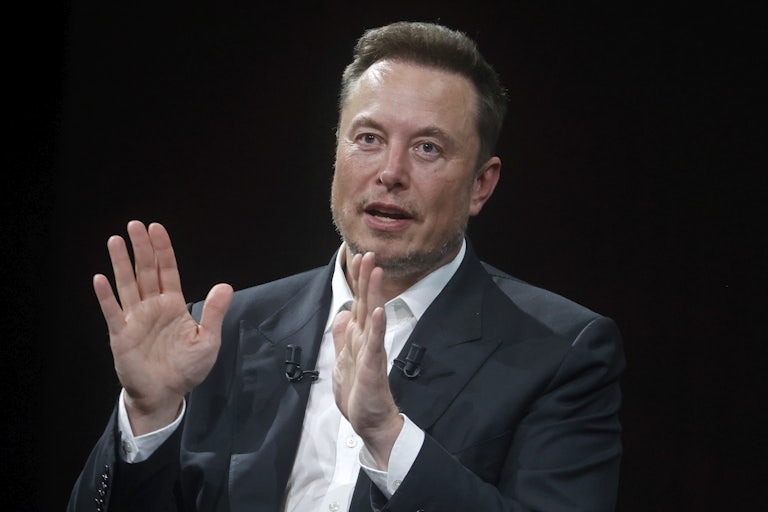 Chesnot/Getty Images
Elon Musk has tried to whip up excitement for his decision to rename Twitter, but it looks like he may only be whipping up legal challenges, as nearly 1,000 other companies have already trademarked the new name.
Musk announced Sunday afternoon that he was rebranding Twitter to "X," and true to form, the rebrand has not gone well. The new website URL kept redirecting to a hosting platform instead of the homepage, and people are saying that they don't intend to use the new name anyway. Musk also didn't get permits for street equipment to remove the "Twitter" sign from the company's San Francisco headquarters, so city police shut down the project before it was completed.
And now, it looks like Musk will have to prepare for a legal battle over the new name. There are hundreds of trademarks on the letter X for business logos.
"There's a 100 percent chance that Twitter is going to get sued over this by somebody," trademark attorney Josh Gerben told Reuters. Gerben said he counted 900 active U.S. trademark registrations for the letter X across multiple industries.
Two of those trademarks belong to Microsoft, related to its Xbox gaming system, and Meta, which owns Twitter rival Threads. Neither technology titan is likely to sue Twitter, according to Gerben, but there are still 898 other companies that could.
It will also be hard for Musk to defend any exclusive claims to the letter X as a logo, because the letter is so popular for branding. (The new X logo is also near impossible to differentiate from several porn sites.) So he's actually diluted Twitter's brand power by trying to change the name.
Musk seems to have a great affinity for the letter X, perhaps more so than other people. He had previously insisted on using the name "X" for what would become PayPal, a sticking point that led to internal disagreements and reportedly contributed to his ousting from the company in 2000.
He has included it in the name of his rocket design company, SpaceX, and even named one of his sons "X." It seems that X is rapidly becoming Musk's personal brand—and as it turns out, it's not even that original.