UNC Student Paper Front Page Captures Horrors of Living Through School Shooting
The Daily Tar Heel showed exactly what students were feeling as an active shooter was on their campus.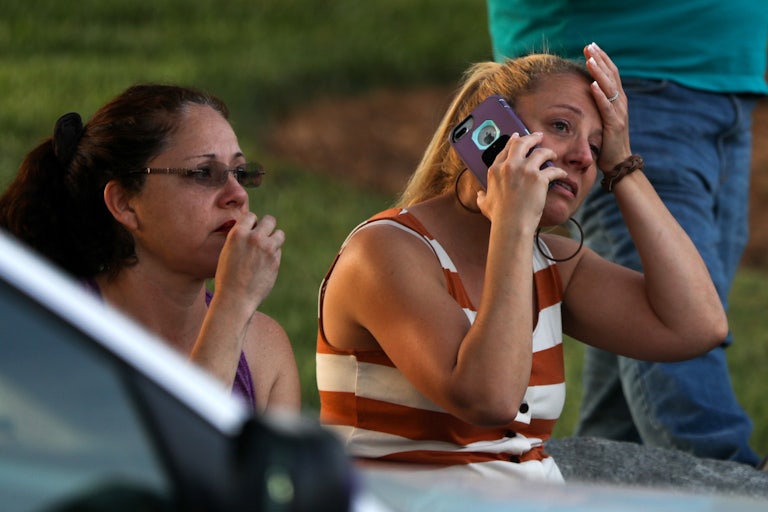 LOGAN CYRUS/AFP/Getty Images
The front page of the University of North Carolina Chapel Hill's student newspaper has gone viral for showing the terror of being caught in a school shooting.
Print managing editor Caitlyn Yaede posted the front page of the latest print edition of The Daily Tar Heel on X, formerly known as Twitter, Tuesday night. The front page is filled with haunting text messages from UNC students and their loved ones during a lockdown that occurred on Monday due to an active shooter on campus.

Messages like "Guys I'm so fucking scared," "Multiple voices and loud banging," and "Texts won't go thru" were printed in black and red font, taking over the newspaper's entire cover.
"I shed many tears while typing up these heart-wrenching text messages sent and received by UNC students yesterday," Yaede wrote on X. "Beyond proud of this cover and the team behind it."
The Daily Tar Heel also provided updates on the shooting for its campus community while on lockdown.
One faculty member was killed in the shooting, which took place in the center of the campus and left the school in lockdown for hours. The motive remains unclear, and the suspect has been taken into custody.