Someone Hacked Trump Jr.'s Twitter Account—and the Tweets Are So Good
What a great way to start the morning.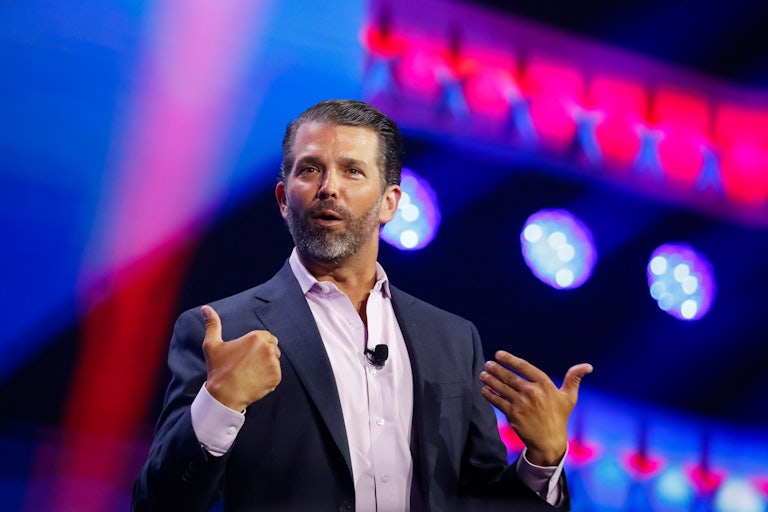 Eva Marie Uzcategui/Bloomberg/Getty Images
Donald Trump Jr.'s account on X, formerly known as Twitter, was hacked early Wednesday, and the tweets that were posted are hilariously cringe.
Trump Jr. appears to have regained control of his account, because the fake tweets have been deleted. But not before the internet was able to grab screenshots.
Other tweets the hacker shared included, "This just in: North Korea is about to get smoked." Another tweet claimed that Trump Jr. had seen "some interesting messages with Jeffrey Epstein."
In yet another post, the hacker took a shot at X owner Elon Musk, writing, "my dad owns u @elonmusk bum."
While the tweets are fake, they do read a bit like what one might imagine Trump Jr.'s inner monologue is. So maybe the hacker was onto something.