Elon Musk Goes Full Antisemite After George Soros Dumps Tesla Shares
The Twitter CEO did not take the news well at all.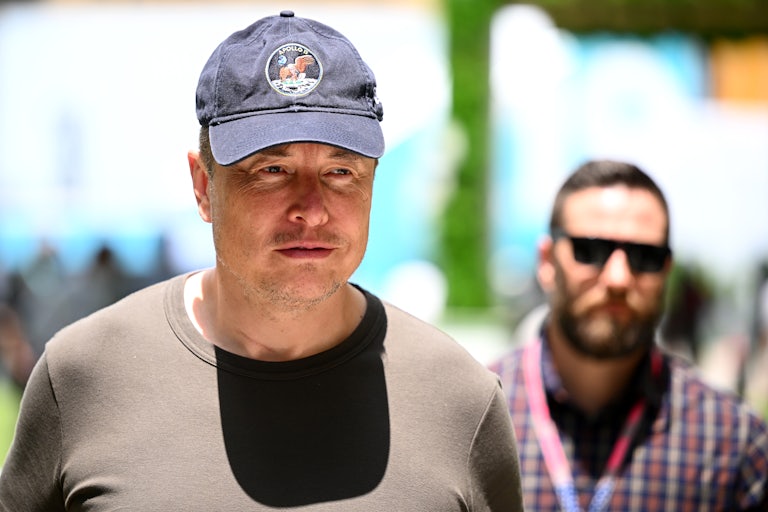 Clive Mason/Formula 1/Getty Images
Elon Musk has gone all in on the classic conservative antisemitic trope of blaming George Soros for everything, seemingly all because the older billionaire sold his Tesla stock.
Soros's family office, Soros Fund Management, bought up stock in the electric car maker over the course of 2022, holding a total of 132,000 shares by the end of the year. Then the fund capitalized on Tesla's impressive 68 percent jump in value this year, selling off its entire Tesla stake in the first quarter of 2023, according to reports on Monday.
Soros Fund Management also sold some of its stake in electric vehicle start-up Rivian Automotive, but apparently Musk still took the sales personally. "Soros reminds me of Magneto," he tweeted late Monday, referring to the X-Men villain.
When journalist Brian Krassenstein pushed back, arguing Soros has "good intentions" but gets attacked for his political affiliation, Musk came back with some full-throated antisemitism.
"You assume they are good intentions. They are not. He wants to erode the very fabric of civilization. Soros hates humanity," said the outgoing Twitter CEO.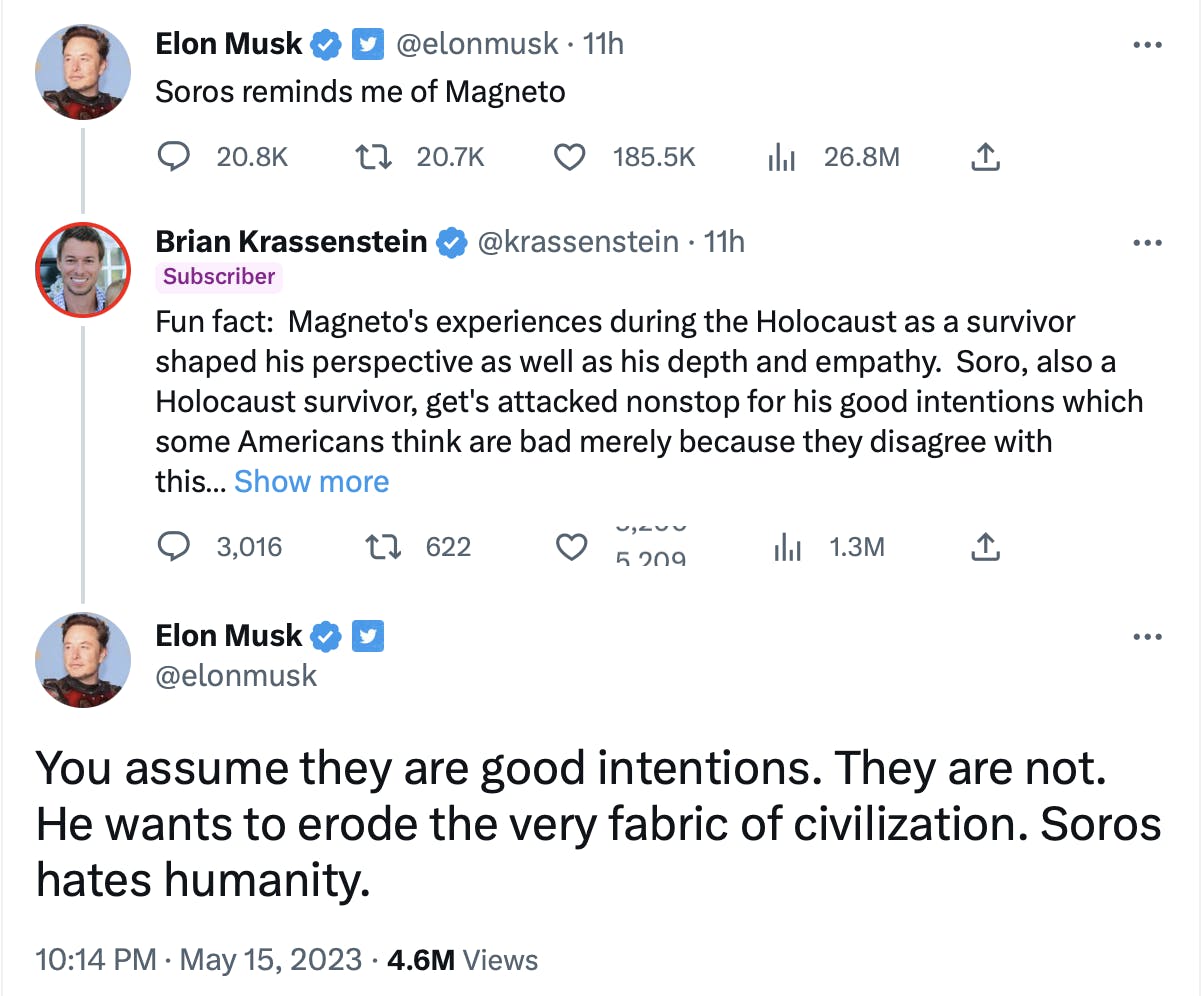 Soros declined to comment on the matter when contacted by The New Republic.
Unfortunately, this is not the first time that either a conservative has blamed Soros for something completely unrelated to him or that Musk has pushed antisemitism. Republicans love blaming Soros for anything and everything. One recent example is when they blamed him for former President Donald Trump being indicted.
As for Musk, he has let Nazis back onto Twitter, as well as Kanye West. Musk ultimately had to re-ban West, who now goes by Ye, after the musician proudly proclaimed that he loves Hitler. Musk himself also shared a Nazi photo while urging people to vote Republican in the 2022 midterm elections.