Twitter Janitors Are Striking After Being Laid Off With No Warning
Vicious layoffs continue at Elon Musk's Twitter.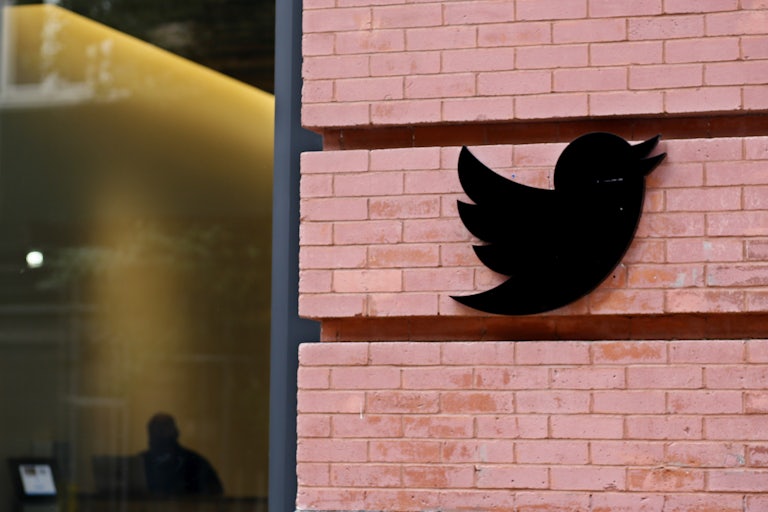 Leonardo Munoz/VIEWpress
As Elon Musk continues on his quest to make Twitter as garbage as possible, he is ensuring no one will be around to clean it up—online or off.
On Monday, janitors and allies picketed outside of Twitter headquarters in San Francisco, in response to more than 20 workers being haphazardly laid off, according to a representative from SEIU Local 87, the union that represents the workers. Late last week, workers were told with no notice that Friday would be their last day.
Workers have been picketing most of Monday morning, and the union representative said they will continue until their demands for recourse are met—whether it's getting their job back or attaining some form of compensation for lost wages and being abruptly fired with no notice.
This is not the first time Musk laid off unionized workers. At the onset of the Covid-19 pandemic (shortly after Musk had said, "The coronavirus panic is dumb," before over one million Americans would proceed to die from the virus), the Tesla CEO laid off 280 janitors and bus drivers. This, while fellow tech giants, including Facebook and Google, committed to keep paying their hourly workers during the pandemic.
This is a developing story.