Kanye West Tells Alex Jones: "I Like Hitler"
Kanye West defended Hitler and Nazis in general on Alex Jones' Infowars.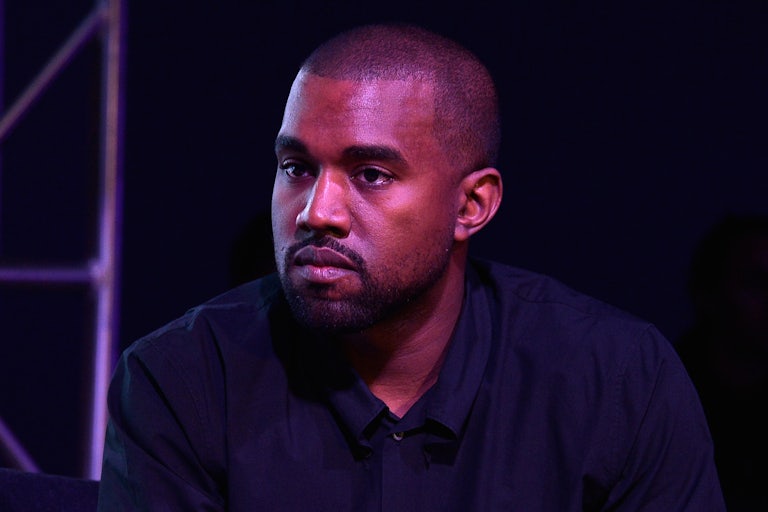 Frazer Harrison/Getty Images for Surface Magazine
On Thursday, Kanye West, known now as "Ye," appeared on InfoWars alongside antisemite and white supremacist Nick Fuentes. There, Ye formally came out as a Nazi sympathizer.
"You're not Hitler, you're not a Nazi, you don't deserve to be called that and demonized," Alex Jones insisted to Ye.
"Well, I see good things about Hitler, also" Ye said.

He went on to complain that he has to love Jews, and what they're doing with "contracts" and "pornography," but that he can't also appreciate "this guy that invented highways, invented the very microphone that I use as a musician," seemingly misconstruing the false notion that the Nazis invented the microwave oven and the autobahn highway in Germany.
"Every human being has something of value that they brought to the table, especially Hitler."
At another point in the interview, West simply says, "I like Hitler."
The House Judiciary GOP's infamous tweet that read "Kanye. Elon. Trump," has now been deleted as of Thursday afternoon. Unfortunately, the tweet's expressive function as some form of a Nazi summoning hex has been dealt.
Elon Musk continues to reinstate racist, antisemitic, and inflammatory Twitter accounts—including Ye. The disgraced hip hop artist and ex-billionaire has now quadrupled down on straightforward Nazi propaganda. Trump himself shared an evening meal with Fuentes and Ye last week, thereafter attempting to distance himself, claiming he "didn't know" who Fuentes was. On InfoWars Thursday, Ye claimed Trump "loved" Fuentes.