Twitter Could Be Erased From App Stores If Elon Really Scraps Block Feature
This may be one of Elon Musk's worst ideas yet.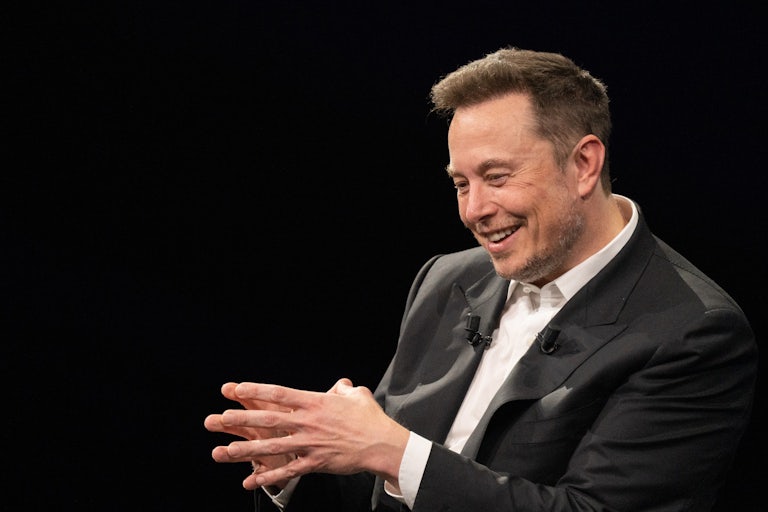 Nathan Laine/Bloomberg/Getty Images
Elon Musk on Friday declared he wants to remove the block feature on X, the social media site formerly known as Twitter—despite frequently using the block button himself.

There's also one other big problem: Musk's desire to limit this blocking feature could also cost X its spot in various app stores.

The Tesla CEO said he wants to remove the block option, in response to discourse surrounding the difference between blocking versus muting users on the app.
"It makes no sense," he wrote. "Block is going to be deleted as a 'feature', except for DMs."
Muting allows you to remove another user's posts from your feed without unfollowing them, but blocking allows you to remove that user's posts from your feed while also restricting contact and their ability to see your posts.

If Musk goes through with his promise, X may be removed from Apple's App Store. The current guidelines state that apps with user-generated content must provide features such as blocking to protect users from abusive users on apps.
Google's Google Play enforces similar user-generated content safety protocol.
"Apps that contain or feature UGC, including apps which are specialized browsers or clients to direct users to a UGC platform, must implement robust, effective, and ongoing UGC moderation that ... provides an in-app system for blocking UGC and users," according to Google's policy center.

If the block feature is only allowed for private messaging on X, users will also likely be at a higher risk of experiencing harassment or viewing harmful content on their timeline.

Musk has a history of using the block feature and even banning users from the app. Although Musk claims to be an advocate of free speech, he has banned numerous journalists from X. Earlier this week, a Washington Post report found that X has throttled traffic for social media competitors such as Threads and Substack, as well as news sites Musk simply doesn't like.
This article has been updated.