Fox News Is Now Praising Statutory Rape on Air
Fox host Greg Gutfeld celebrated a high school teacher who was arrested for having sex with her student.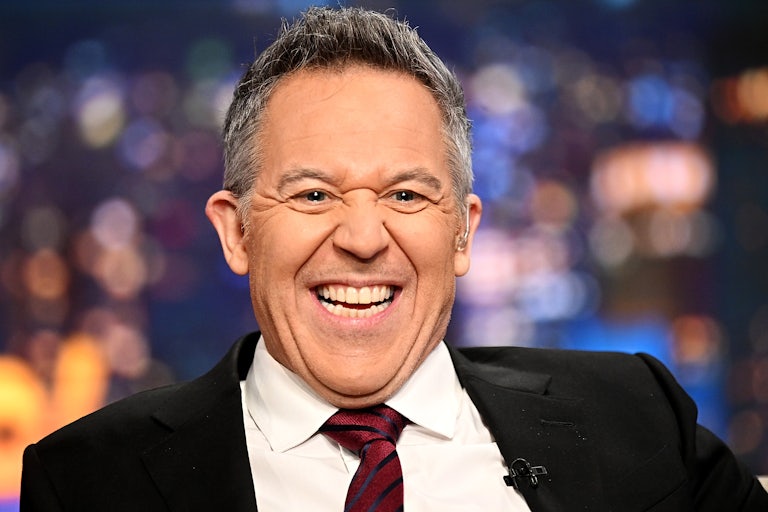 Steven Ferdman/Getty Images
Fox host Greg Gutfeld
Fox News host Greg Gutfeld praised statutory rape on air, saying that he would have loved for an older woman to have sex with him when he was a teenager.
During his show Monday, Gutfeld talked about a 38-year-old teacher in California who was arrested for allegedly having sex with her 16-year-old student. The age of consent in California is 18. Gutfeld began loudly praising the alleged assault, while the rest of his co-hosts sat in uncomfortable silence.
"Come on! Sixteen years old—I would have died for that!" Gutfeld shouted.
"A 16-year-old boy! Sixteen-year-old boy with like a hot teacher. I mean, what was the Van Halen song? 'Hot for Teacher?' That was written about this!"
His co-host Katherine Timpf then incredulously said, "You're disgusting!"
Gutfeld's actions are exactly why so many people don't come forward about sexual assault. If they do, they are often mocked and—particularly if they're male—told they should be into it. This case is particularly egregious because teachers are in positions of authority over their students, making it easier for them to exploit younger people.
In a sick twist, Gutfeld has previously referred to LGBTQ people and drag queens as "groomers." He admitted that part of the reason why he uses the slur is because he's tired of being called a racist and a bigot.
But now, here he is on air, praising someone accused of actual grooming.