Watch Marjorie Taylor Greene Compare Donald Trump to Nelson Mandela and Jesus
Sure, a hush-money payment to cover up an alleged extramarital affair is exactly what Jesus would do.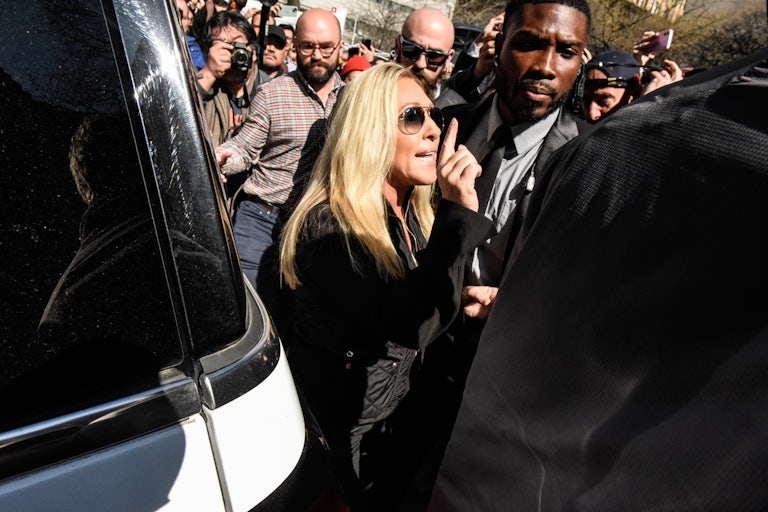 Stephanie Keith/Bloomberg/Getty Images
Representative Marjorie Taylor Greene believes that with his criminal indictment, Donald Trump has entered the upper echelons of martyrdom.
Trump is the first former president ever to be criminally charged. He is set to be arraigned Tuesday afternoon in a Manhattan court for his role in hush-money payments to porn star Stormy Daniels. Republicans have rushed to his defense, with Greene traveling to New York to hold a rally in his support outside the courthouse.
In an interview on the conservative Right Side Broadcasting Network, Greene likened Trump to other famous people who have been arrested, such as Nelson Mandela and Jesus.
Mandela was arrested for his opposition to racial segregation in South Africa. Jesus was arrested for performing miracles and founding a new religion. Trump was indicted for allegedly paying to cover up an extramarital affair. The charges against him have yet to be unsealed, but they reportedly include a felony charge of falsifying business records and violating campaign finance law.
Same, same.