Atlanta Is the 190th Mass Shooting of 2023
America is on a record pace for shootings.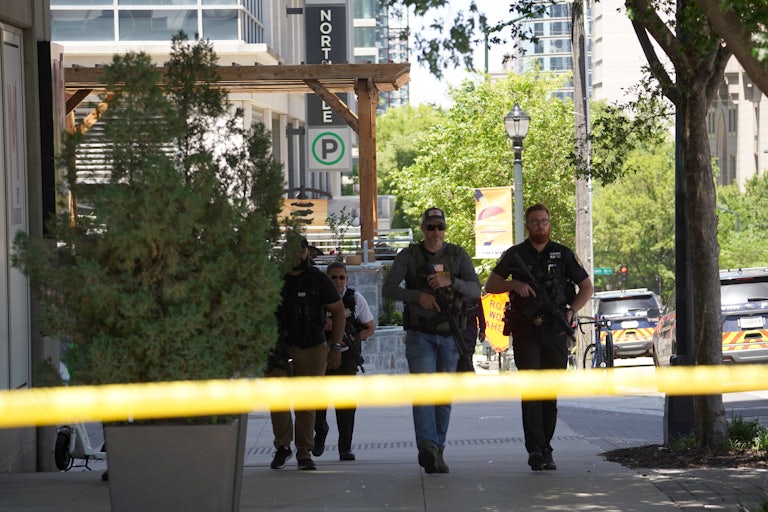 Megan Varner/Getty Images
Police officers work the scene of a shooting near a medical facility on May 3 in Atlanta.
There have already been a record number of mass shootings in 2023, and the number is still climbing.
With the shooting in Atlanta on Wednesday, in which at least one person was killed and at least another four injured, there have been 190 mass shootings this year alone, according to the Gun Violence Archive. The organization defines a mass shooting as an attack in which at least four people are shot, either injured or killed, not including the shooter.

For comparison, there have been 123 days in the year.
The AP reported Tuesday that the United States is on track to have more mass shootings in 2023 than any other year since the outlet began monitoring this data. The AP and USA Today have kept a database of mass killings since 2006. Although that database defines a mass shooting as an attack with four or more fatalities, this year still has the highest number of such attacks.
There have been 97 deaths in mass killings in 2023, according to that database, an average of about five people per week. The previous record was 93 people killed by the end of April 2019.