Oath Keepers Founder Sentenced to 18 Years for January 6 Seditious Conspiracy
"These defendants were prepared to fight. Not for their country, but against it."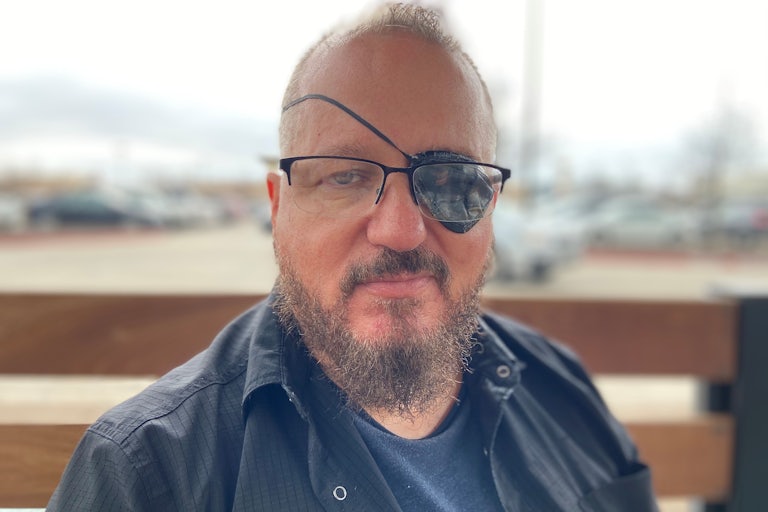 Aaron C. Davis/The Washington Post/Getty Images
Stewart Rhodes
Oath Keepers founder Stewart Rhodes was sentenced to 18 years in prison on Thursday for his role in inciting the violent attempt to overturn the 2020 presidential election.
Rhodes and four other members of the far-right paramilitary group were found guilty in November of various crimes relating to the January 6 insurrection. This is one of the first sentences to be handed down for seditious conspiracy in the attack, and the longest of any January 6 defendant to date.

"These defendants were prepared to fight. Not for their country, but against it," assistant U.S. Attorney Jeffrey Nestler wrote in sentencing memos for the prosecution. "In their own words, they were 'willing to die' in a 'guerrilla war' to achieve their goal of halting the transfer of power after the 2020 Presidential Election."
The Oath Keepers were part of the mob that swept into the U.S. Capitol on January 6, 2021, trying to stop the certification of 2020 presidential election results. Prosecutors had argued Rhodes was a key figure in spreading falsehoods that the election had been rigged for Joe Biden, and they asked he be sentenced to 25 years in prison.
Rhodes and Oath Keepers member Kelly Meggs were both found guilty of seditious conspiracy in November. Three other members—Jessica Watkins, Kenneth Karrelson, and Thomas Caldwell—were found guilty of obstruction of an official proceeding and aiding and abetting for their actions on January 6. Meggs and Watkins were also found guilty of conspiracy to obstruct.
Rhodes's conviction and sentencing is one of the most significant yet to come out of the investigation into the January 6 riot, marking a major win for the Justice Department. Another came in early May when Proud Boys chairman Henry Tarrio was also convicted of seditious conspiracy.
Tarrio and three other members of the far-right, neofascist group were found guilty of seditious conspiracy, as well as conspiracy to obstruct Congress and obstruction of Congress. A fifth group member was also found guilty of obstruction of Congress but not the other charges. There have now been a total of 14 convictions of seditious conspiracy over the January 6 insurrection.

This post has been updated.