Even Nikki Haley Is Dunking on Ron DeSantis for His Feud With Disney
The Florida governor is not having a good week.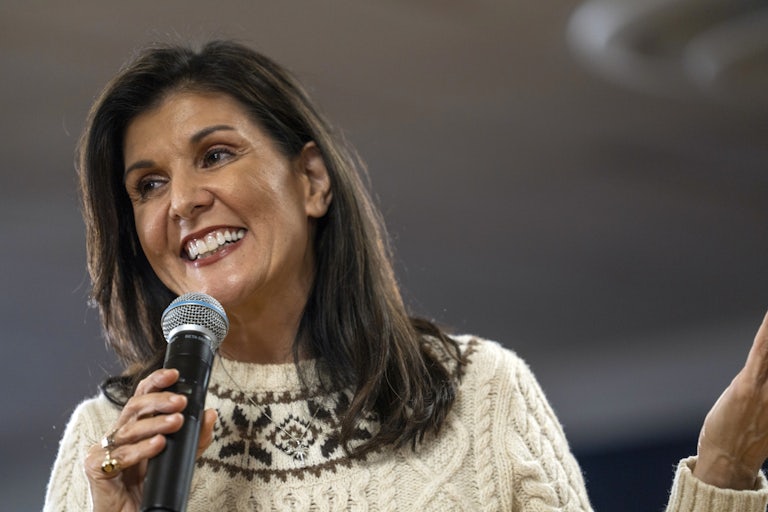 M. Scott Brauer/Bloomberg/Getty Images
Even Nikki Haley thinks that Ron DeSantis's rapidly escalating feud with Disney is ridiculous.
Disney sued DeSantis Wednesday, alleging that he and his administration carried out a "relentless campaign to weaponize government power" in retaliation for the company opposing his "Don't Say Gay" law.
"If Disney would like to move their hundreds of thousands of jobs to South Carolina and bring the billions of dollars with them, I'll let them know I'll be happy to meet them in South Carolina and introduce them to the governor and the legislature that would welcome it," Haley said on Fox News after the news broke.
The official Twitter account for her presidential campaign also posted about DeSantis's weird feud, a sign that Haley could be poised to make this a major issue.
Haley has not been a main contender for the Republican 2024 nomination. That was actually supposed to be DeSantis, but his campaign seems to be flopping before it has even been officially announced.