Dominion's Historic $1.6 Billion Lawsuit Against Fox News Is Officially Going to Trial
A federal judge denied Fox's attempt to get the case thrown out of court.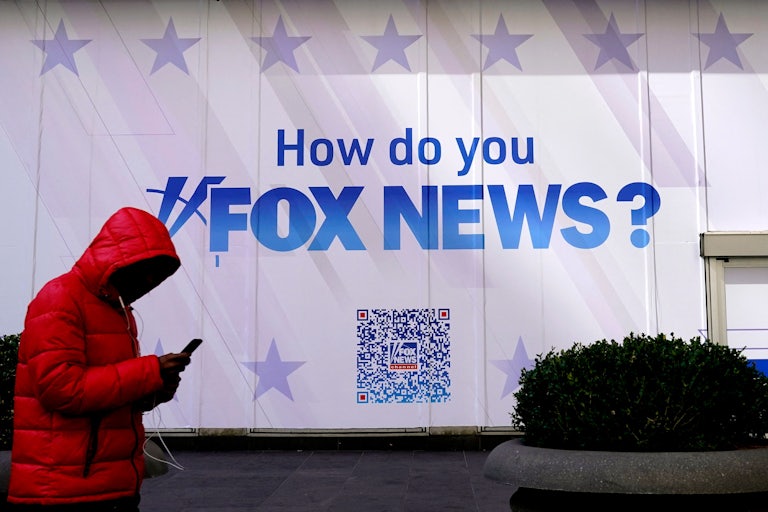 TIMOTHY A. CLARY/AFP/Getty Images
A judge on Friday ordered a jury trial in Dominions Voting System's historic $1.6 billion defamation lawsuit against Fox News, over claims the news corporation spread false information about the firm after the 2020 election.
Superior Court Judge Eric Davis also delivered a major victory to Dominion, ruling that Fox's statements about Dominion were categorically false. Fox News had attempted to get the defamation case thrown out of court.
"Fox failed to meet its burden." Davis wrote in his ruling. "The evidence developed in this civil proceeding demonstrates that [it] is CRYSTAL clear that none of the Statements relating to Dominion about the 2020 election are true."
"[T]he evidence does not support that [Fox News] conducted good-faith, disinterested reporting."
The court ruled that Fox News did make false claims about Dominion but left open the question of whether Fox Corporation (its parent company) is responsible for that misinformation. A jury will now hear the defamation case beginning April 17.
The case thus far has led to landmark revelations about how Fox News hosts and executives knew they were lying about the 2020 election to their viewers, even while privately dismissing Trump and his conspiracy theories about a stolen election.

This post has been updated.