Republicans Are Already Losing Their Minds Over the Trump Indictment
"Communist-level shit"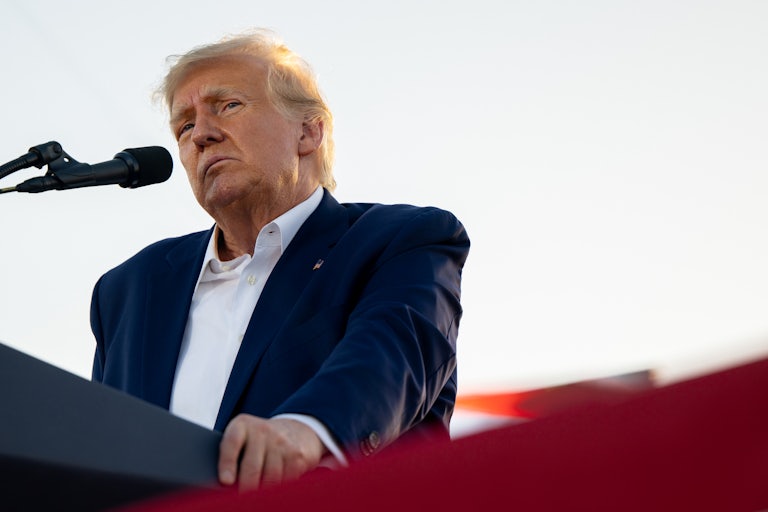 Brandon Bell/Getty Images
The news that former President Donald Trump was indicted is still hot off the presses, and Republicans are already freaking out.
A Manhattan grand jury indicted Trump Thursday, making him the first former U.S. leader to be criminally charged. He was investigated for his role in hush-money payments to porn star Stormy Daniels, although the specific charges are still unknown.
Republicans are unable to contain themselves.

Representative Jim Jordan was so upset that he could only muster one word: "Outrageous." Former Representative Madison Cawthorn branded the United States a "Banana Republic."
Representatives Matt Gaetz and Elise Stefanik both accused Manhattan District Attorney Alvin Bragg of leading a politically motivated "witch hunt," a favorite term of Trump's.
Representative Ronny Jackson, who was also Trump's physician, went on a capital-letter-strewn Twitter tirade in which he insisted that "the hateful Deep State wants this country to BURN. Today they didn't just indict President Trump, they attacked EVERY ONE of his supporters."
Representative Andy Biggs said it was a case of "Trump Derangement Syndrome," and accused the judicial system of overreach. Donald Trump Jr. called the indictment "Communist-level shit."
Failed Republican candidates Kari Lake and Bo Hines urged people to continue supporting Donald Trump and put on as strong a show as they did last week in New York.
Republican presidential candidate Vivek Ramaswamy put out a prepared video statement in which he warned the indictment "will undermine public trust in our electoral system & justice system."
Thursday's indictment is expected to be just the first of several charges against Trump, who is at the center of other criminal investigations, including efforts to overturn the 2020 presidential election and his handling of classified documents at his Mar-a-Lago estate.