Attorney General Merrick Garland Appoints Special Counsel to Investigate Biden Classified Documents
What to know about new special counsel Robert Hur, and how this case is still nothing like Trump's.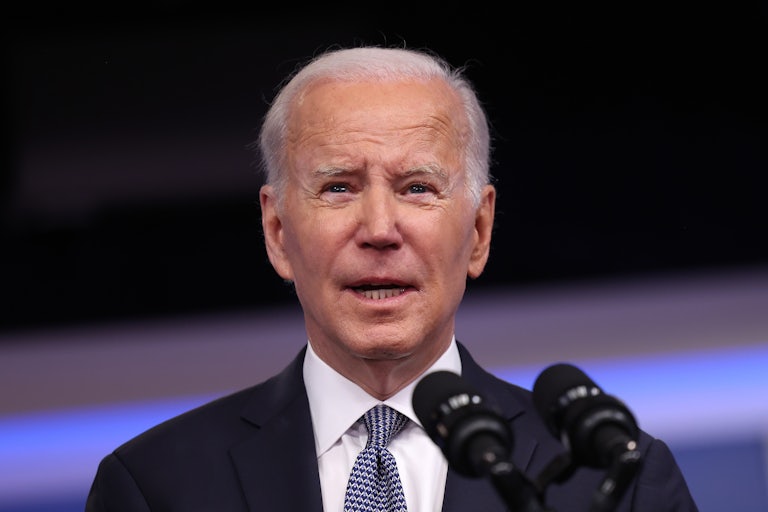 Kevin Dietsch/Getty Images
Attorney General Merrick Garland announced Thursday he has appointed a special counsel to investigate the classified documents found in President Joe Biden's home and former private office.
Biden's personal attorneys found about a dozen documents in total at the two locations. It is unclear what the documents contain or how sensitive they are. The White House immediately alerted the National Archives, returned the documents the following day, and has been cooperating with the investigation into how the papers got there.
After the initial department investigation, "I concluded that under the special counsel regulations, it was in the public interest to appoint a special counsel," Garland told a press conference.
He said he had picked Robert Hur, who was nominated to be U.S. attorney in Maryland by former President Donald Trump, to lead the investigation. Before serving as U.S. attorney, Hur worked with the Department of Justice in the early 2000s, focusing on counterterrorism and corporate fraud.
While serving as the U.S. attorney for the district of Maryland, Hur supervised cases dealing with national security and public corruption, including a high-profile case in 2020 in which a white nationalist Coast Guard lieutenant was charged with domestic terrorism.
Since the documents were discovered, Republicans have slammed what they consider a double standard in treatment for Biden and Trump. Senator Lindsey Graham called for a special counsel to be appointed to lead an investigation into Biden.
It's worth noting that Trump's and Biden's situations are nowhere near similar. Trump took hundreds of classified documents, insisted he had done nothing wrong, and resisted all federal efforts to retrieve the papers. Ultimately, the FBI raided his Mar-a-Lago residence to find the documents. As for Biden, as late-night host Seth Meyers noted, "The FBI doesn't raid someone who's already cooperating."
Garland's decision to appoint a special counsel has produced a mixed reaction. Elie Mistal, the justice correspondent for The Nation, criticized the attorney general's relative speed in appointing Hur, compared to the nearly two years it took him to appoint Jack Smith as special counsel to investigate Trump.
But national security reporter Marcy Wheeler, who goes by the Twitter handle @emptywheel, argued that doing so would essentially throw Republicans a bone, giving Smith more breathing room for his investigation.