Are Gas Stoves the New Cigarettes?
A new study suggests that gas stoves are poisoning people in more ways than even the experts knew. The question now is whether the gas industry has been aware of this for years.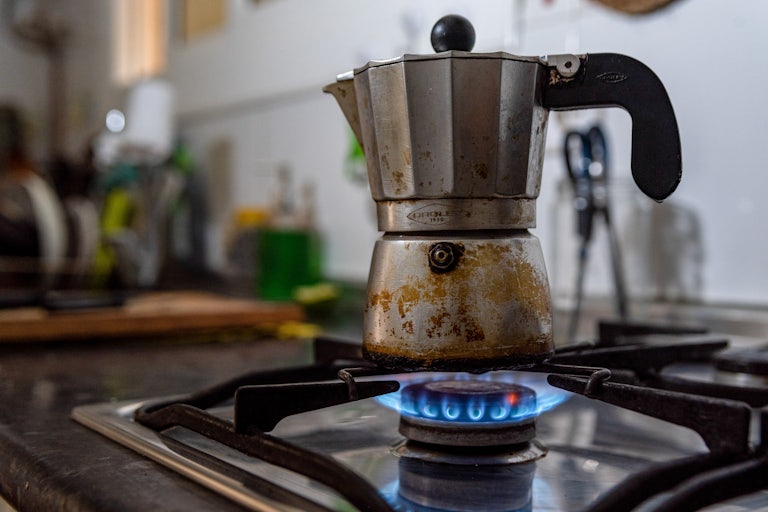 Davide Bonaldo/SOPA Images/LightRocket/Getty Images
We've long been told that gas stoves are simply better than their electric counterparts: prettier to look at and easier to control. Anyone who aspired to "elevated" cooking in their home must have one. But now we know they excel at something else: putting our lives in danger.

Last week, The New York Times reported a new study strongly suggesting that gas stoves may be poisoning people in their homes. This was not a surprise to those of us who've been following recent research on gas risks. For over a decade now, there's been a steady stream of well-reported articles indicating not just that the alleged mystique of gas stoves was deliberately propagated by the fossil fuel industry but also that gas stoves, far from being the ultimate symbol of comfortable home life, are in fact associated with increased risk of adverse health outcomes, including childhood asthma. This early research focused mostly on nitrogen dioxide, or NO2, which is released by gas stoves. But recently, researchers have started to pay attention instead to benzene, a chemical frequently found in gas samples and which is recognized officially by the Occupational Safety and Health Administration as a known carcinogen.
In the study reported last week, researchers sampled unburned gas from 159 California homes and found each of the samples contained chemicals recognized as hazardous by the Environmental Protection Agency, including benzene. The fact that the amounts were low should not reassure people, this report made clear. "There really is no safe threshold," because benzene accumulates in the body over time, pediatrician Philip J. Landrigan told New York Times reporter Elena Shao. And the findings also suggested, according to air pollution scientist Kelsey Bilsback, that "simply opening the windows or turning on a range hood while the stove is on" doesn't solve the problem.
What are we to do with this indicator that gas stoves may be poisoning us? Very few people can afford to replace their stove at the drop of a hat, even if they're in a position to do so; renters have almost no control over the appliances in their homes. I've started using the exhaust hood whenever cooking, in addition to parking a portable air filter in the kitchen and opening the windows when making dinner. But given that winter is coming and other research indicates that gas stoves leak even when they're turned off, that's not a particularly practical long-term plan. It's clear that the health risks of gas stoves—much like their planet-warming effects—aren't something that individuals can mitigate with good personal choices. The problem is the gas itself.
That, in turn, raises the question of what level of responsibility gas companies bear for introducing these expensive, hard-to-replace, toxic products into people's lives. At what point, for example, do gas companies start to resemble Big Tobacco, marketing and selling a product known to harm human health?
"Once I read [the New York Times article] and thought about it," said John Banzhaf, a George Washington University law professor famous for his work against cigarette companies and establishing nonsmokers' rights, "I saw a lot of similarities.… Here you've got the so-called natural gas people pushing natural gas at a time when there's increasing evidence—although still in its early stages, I guess—that it's really dangerous."
Changing attitudes, let alone proving liability in a court of law, could be very hard, Banzhaf told me by phone. "Tobacco smoke is in many ways like natural gas; it's made up of a number of different chemical elements," he said. "I think that people may have a real problem trying to accept the idea that small concentrations of leaking natural gas, particularly benzene, might cause health problems, the same way that people had real difficulty believing that amounts of drifting tobacco smoke could cause health problems. It is very difficult to come up with a study which would show it."
Establishing liability for prior sales of gas ranges might be impossible, agreed Richard Daynard, a law professor at Northeastern University who has worked for decades to establish the tobacco industry's liability for death and disease caused by its products. Until a scientific consensus emerges, companies can't necessarily be held responsible for not warning the public about something. (There is now a lot of evidence, however, that the fossil fuel industry knew its products could be causing climate change long before the public did, and hid it—an interesting point of comparison.) But now it looks like there is an emerging consensus. "So going forward," Daynard added by email, "I do think gas stoves might meet the criteria for product liability: an unreasonably dangerous product for which a safer alternative (electric stoves) exists. There may also now be an obligation of gas stove manufacturers to warn consumers of the risks described in the article, both on the stoves themselves and in their promotional materials."

Banzhaf also pointed to a segment of the population for public health advocates and those concerned about gas stoves to focus on: those who may have heightened sensitivity to this air pollution, much as those with asthma could quickly be shown to be harmed by secondhand smoke. "To put a good spin on it," he said, "the long experience we've now had with tobacco smoke pollution, showing that it creates a risk even for people in nonsmoking sections, might make it easier for the people who are concerned about natural gas to convince people that even the small amounts of benzene which are drifting out could be having some kind of effect."
There are a lot of different steps that could be taken at this point, Banzhaf added. "You could have government warnings, which is what we did with smoking. They weren't terribly effective, but you could have PSAs, as we call them." Government policies could require the company selling the device to warn consumers, although package warnings also aren't very effective, he added, "because by the time you've bought it you're not going to send it back 'cause you saw this little note." The "better option," he said "is to require they do it during their advertising and promotion. This is what we do with smoking," although it also can lead to First Amendment challenges in court. Tax incentives for replacing gas stoves with electric are another option.
"The final step of course is to ban new ones. You almost certainly can't do that retroactively, but you can say, 'As of a certain date, you can't buy these things,'" he said. Some cities are now doing this, banning new gas hookups starting in a particular year. And while it can be very hard to force people to replace products, municipal governments could at least start requiring landlords to put warning signs on the gas stoves they install in their units for renters' use.
Those signs might be cold comfort to people forced to live with the appliances. But if there's any message from the accumulating research on the dangers of gas stoves—and we haven't even covered the climate damages here—it's that no one should be fooled, going forward, into thinking gas stoves are some kind of lifestyle promotion. Government action to spread this information far and wide and counter industry messaging ought to be considered the bare minimum at this point. And it's easy.
"They might be reluctant to ban gas ranges; might be somewhat reluctant to charge a higher tax for putting one in," Banzhaf said. "But to simply say, 'We will prepare the sign, and we will require every landlord to come down and pick one up and put it on every range in the building'? That's not a big burden."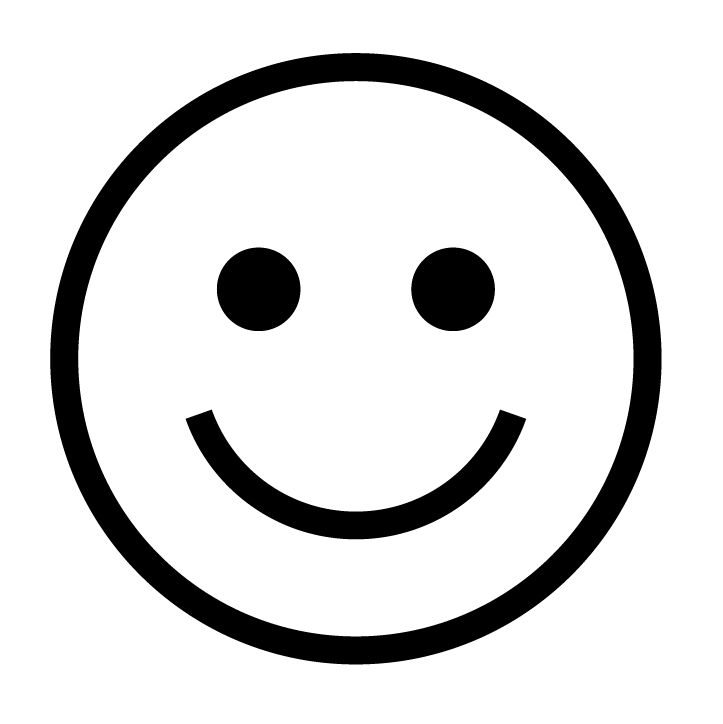 Good News
People who have cut meat consumption for climate reasons (which does happen!), but miss cheesesteaks, may be cheered to hear that Beyond Meat debuted its new plant-based steak tips this week.
Bad News
Deforestation slowed last year, but not enough, according to a new report. (Highly relevant for global deforestation going forward: the results of the Brazilian presidential runoff on Sunday.)
Stat of the Week
That's the (minuscule) proportion of plastic waste from U.S. households that was actually recycled, according to a new Greenpeace report.
Elsewhere in the Ecosystem
Climate Pledges Are Falling Short, and a Chaotic Future Looks More Like Reality
It's not an uplifting read, but it's an essential one. The New York Times' front-page story on Wednesday emphasizes how far behind we are on emissions reductions, only a few weeks ahead of the U.N. climate talks in Egypt. This is dire stuff, and it makes clear that while the climate policies passed this year were a good start, they're nowhere near enough.
Just 26 of 193 countries that agreed last year to step up their climate actions have followed through with more ambitious plans. The world's top two polluters, China and the United States, have taken some action but have not pledged more this year, and climate negotiations between the two have been frozen for months.

Without drastic reductions in greenhouse gas emissions, the report said, the planet is on track to warm by an average of 2.1 to 2.9 degrees Celsius, compared with preindustrial levels, by 2100.

That's far higher than the goal of 1.5 degrees Celsius (2.7 degrees Fahrenheit) set by the landmark Paris agreement in 2015, and it crosses the threshold beyond which scientists say the likelihood of catastrophic climate impacts significantly increases.
Read Max Bearak's article at The New York Times.
This article first appeared in Apocalypse Soon, a weekly TNR newsletter authored by deputy editor Heather Souvaine Horn. Sign up here.