Who Said It: Donald Trump or Norma Desmond?
They're both increasingly isolated and adrift from their glory days, but only one is a former president.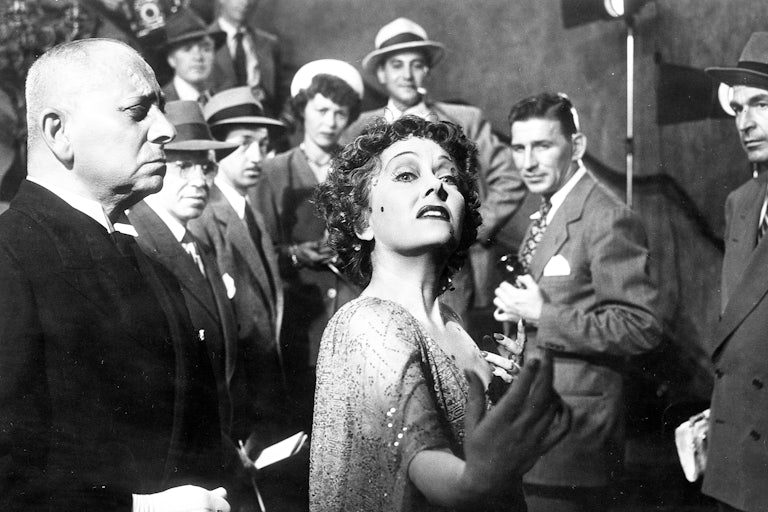 Silver Screen Collection/Getty Images
Gloria Swanson appears as Norma Desmond in the final scene of Billy Wilder's "Sunset Boulevard."
Over the holiday, New York magazine's Olivia Nuzzi produced a compulsively readable dispatch on the nascent presidential campaign of Donald Trump, who has been largely holed up at Mar-a-Lago since leaving office. It's a detail-rich endeavor, but one particular factoid jumped out: Trump apparently is a massive fan of Billy Wilder's Sunset Boulevard, in which Gloria Swanson cemented her icon status playing the role of Norma Desmond: a silent film–era superstar driven to near madness by her own keen sense of faded glory, and whose ill-fated comeback attempt ends in tragedy.
A little too on-the-nose, you say? Maybe a lot on-the-nose. See if you can parse the fact from fiction: Which of the following quotes are from Sunset Boulevard, and which are from Nuzzi's article? (Answers at the end.)

"I did nothing wrong...I've done nothing wrong."

"You see, this is my life! It always will be! Nothing else! Just us, and the cameras, and those wonderful people out there in the dark!"
"You know, these people forget."
"We always have known that this was not the end."
"We don't need two cars, we have a car. Not one of those cheap new things made of chromium and spit, an Isotta-Fraschini. Have you ever heard of Isotta-Fraschini? All handmade. Cost me $28,000."
"I think I've always been relevant. Like, I've been relevant from a very young age."
"And who've we got now? Some nobodies!"
"I'm seeing people all the time. I have a lot of people. I'm not isolated."
"I believe I am overly generous, and I don't think that's a bad thing. But sometimes it can make life a little bit more difficult."
"That's a lie! They still want me!"
"You know, this floor used to be wood. But I had it changed."

"I'll show them! I'll be up there again, so help me!"

"I don't need anybody's advice! I don't need any advice!"
ANSWERS: Desmond said 2, 5, 7, 10, 11, 12. Trump said 1, 3, 4, 6, 8, 9, 13.