Who Is Sean McElwee, the Progressive Buddy of Sam Bankman-Fried?
The "Abolish ICE" activist and founder of Data for Progress allegedly helped steer donations for the FTX head toward pro-crypto candidates.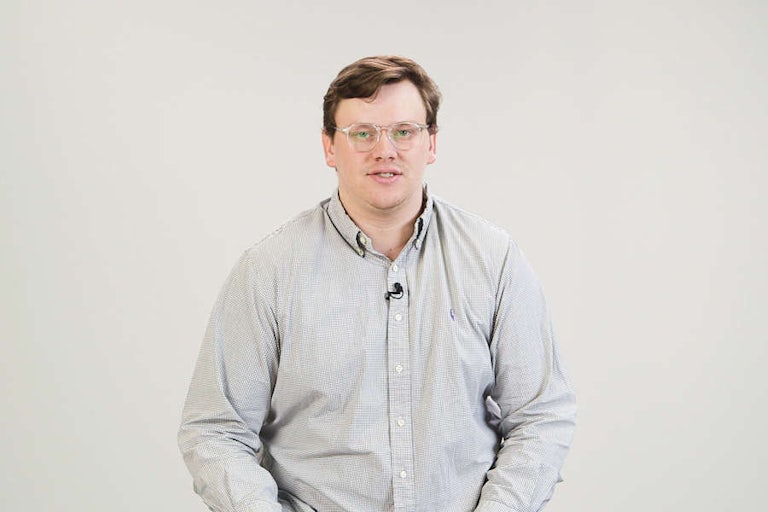 Video screenshot/NowThisNews
By now, we've all heard of Sam Bankman-Fried, the erstwhile head of failed cryptocurrency exchange FTX who faces charges of fraud, money laundering, and illegal political campaign contributions. But who is Sean McElwee, his equally scandal-ridden adviser and ally?
McElwee, a former TNR contributor, was once hailed as a progressive wunderkind. He started the viral "Abolish ICE" movement on Twitter and in 2018 founded the progressive think tank Data for Progress, which focused on influencing public policy through polling data.
His personal influence grew rapidly, as well. McElwee regularly hosted parties in New York and Washington that were attended by younger politicos as well as established lawmakers, including Senator Chuck Schumer and Representative Alexandria Ocasio-Cortez. President Biden's administration began working regularly with Data for Progress.
Over the past couple years, McElwee and Bankman-Fried grew close. Bankman-Fried set up a super PAC aimed at supporting Democrats who focused on pandemic preparedness, and he hired Data for Progress to do polling.
But in reality, New York magazine reported on Thursday, many of the Democrats Bankman-Fried backed were pro-crypto. "This was not just about directing donations to candidates," Max Berger, a progressive strategist and former McElwee ally, told the magazine. "This was about Sean running a political strategy designed to shield crypto from government oversight so that crypto billionaires could continue to rip off working people."
Around the time of FTX's collapse in November, McElwee suddenly began negotiating his exit from Data for Progress. The think tank's advisory board reportedly pushed him out over allegations that he was betting on election outcomes, raising questions about a conflict of interest with the group's polling—"whether McElwee was cooking DFP's polls to affect races and cash in," as Politico put it.
A month later, the U.S. attorney for the Southern District of New York unsealed eight counts against Bankman-Fried. Seven were for financial crimes, but the eighth accused him of a straw-donor scheme, meaning he got other people to donate his money to candidates and committees of his choice. "In the race to figure out who might have helped SBF make straw donations, McElwee's name was at the top of the list," Politico reported, adding that one Data for Progress employee, the lead analyst, "made nearly $31,000 in donations, which a source at DFP said was more than a quarter of his salary."