Elon Musk's Neuralink Is Under Federal Investigation for Animal Abuse
Musk reportedly pressured staff, telling them to "imagine they had a bomb strapped to their heads," leading to rushed animal testing.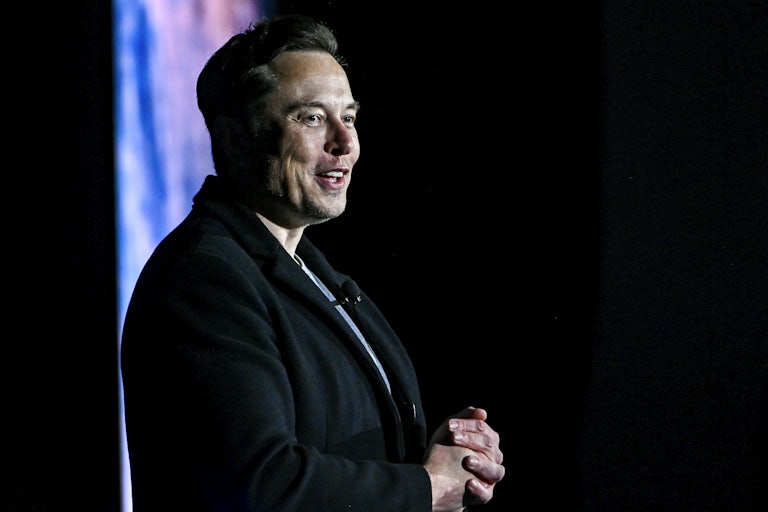 Jonathan Newton/The Washington Post/Getty Images
Elon Musk's medical implant company Neuralink is facing a federal probe over potential animal welfare violations.
Reuters first reported Monday evening that the company, which Musk says could begin human trials in the next six months, is being investigated by the U.S. Department of Agriculture over how Neuralink treats and conducts tests on animals.
Neuralink has killed about 1,500 animals during testing since 2018, Reuters said, citing internal documents and anonymous sources "with direct knowledge of the company's animal-testing operations."
Current and former Neuralink employees told Reuters that they worked under a constant state of pressure, with Musk repeatedly demanding that they work faster and encouraging them to "imagine they had a bomb strapped to their heads" or threatening to trigger a "market failure" at the company if they didn't meet his goals.
As a result, animal testing was often rushed, meaning that the data sometimes contained errors and tests had to be repeated, causing unnecessary deaths. Other times, there were human errors during the surgeries to implant Neuralink chips, which employees attributed to lack of preparation.
Both Neuralink and Musk have publicly stated that their animal testing is used as the last step in the research process, with Musk describing it as "confirmatory, not exploratory" at a presentation in late November. But Reuters found that in October, Neuralink scrubbed the word "exploration" from study titles and banned employees from using it in the future.
What's more, there have been numerous exploratory surgeries over several years, Reuters said, again citing company documents and anonymous internal sources.
Musk has previously been called out for his company's use of animal testing. A few days before his November presentation, the Physicians Committee for Responsible Medicine, a nonprofit research and advocacy group, set up a website detailing the effects of Neuralink tests on animals.
"Monkeys suffered paralysis, seizures, and such poor psychological health that they pulled out their own hair," the group said.
The group's director of research advocacy, Ryan Merkley, slammed Musk as "a modern-day P.T. Barnum."
"He's a showman who makes big promises while hiding the grisly details from the public."