Georgia Secretary of State Shuts Down Trump in Two Sentences
Brad Raffensperger made his views clear after Trump's latest indictment.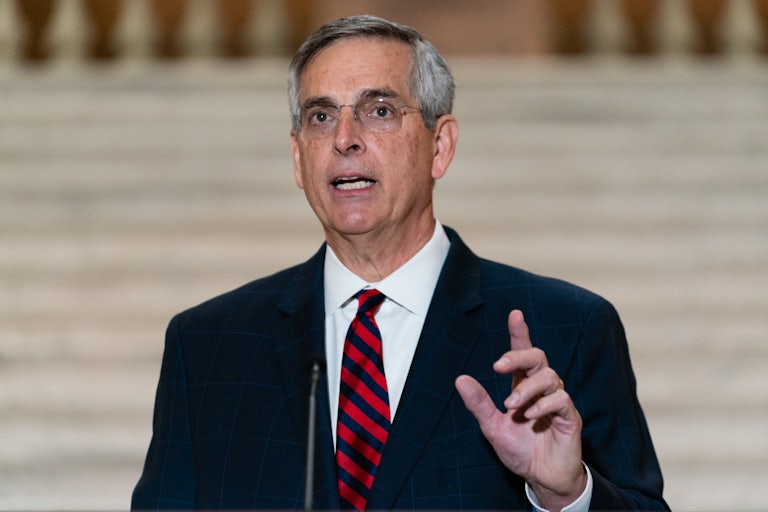 Elijah Nouvelage/Getty Images
Georgia Secretary of State Brad Raffensperger shared strong words on Tuesday morning in response to the new indictment against former president Donald Trump out of Fulton County.
"The most basic principles of a strong democracy are accountability and respect for the Constitution and rule of law," Raffensperger said. "You either have it, or you don't."
The new indictment from Fulton County District Attorney Fani Willis charges Trump on 13 counts for his attempts to overthrow the 2020 election. The indictment also cites a phone call Trump made to Raffensperger, in which the former president begged him to "find" the 11,780 votes Trump needed to win Georgia.
Last week, Trump's lawyer John F. Lauro faced criticism when he said that Trump's request for Raffensperger to conjure the fictional votes was "was an aspirational ask." Now, Trump's "ask" is officially listed in the charges against him.

Raffensperger's comment is a solid condemnation of Trump's illegal actions, blatant disregard for the law, and willingness to attack democracy if it suits him. This is the fourth indictment against Donald Trump, and the second for his attempts to overturn the 2020 election results.