Deeply Unpopular Michael Cohen Wants to Run for Congress (as a Democrat)
Who advised the former Trump adviser to do this?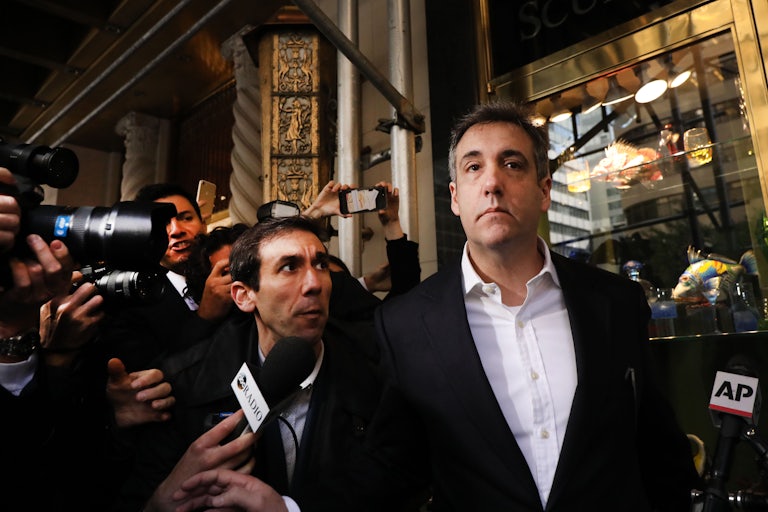 Spencer Platt/Getty Images
Former Trump lawyer Michael Cohen has decided that the best next career move is to run for Congress. Too bad America hates him.
Cohen is a former personal attorney and longtime fixer for Donald Trump. Given the fact that Trump has now been impeached twice, indicted thrice, and found liable for sexual abuse and defamation, it doesn't seem like Cohen was all that good at his job. Cohen has also become an outspoken Trump critic (which could have something to do with his now-settled lawsuit alleging Trump owed him $1.3 million in unpaid legal fees).
Now, Cohen wants to run as a Democrat. He told Semafor Thursday night that he is considering challenging New York Representative Jerry Nadler in the primaries.
"There's a multitude of folks encouraging me to run," Cohen said.
It's unclear who those folks are, though. A poll conducted in April by The Economist and YouGov found that just 15 percent of Democrats view Cohen very favorably. And switching tickets wouldn't work, either, because Cohen is even less popular among independents and Republicans.
Nadler also has long-standing, solid support in his district. The 31-year-incumbent has name recognition and is backed by powerful Jewish communities in his district. He handily defeated primary challenger Carolyn Maloney in August 2022 with 55 percent of the vote, compared to her 24 percent.