Florida GOP-Controlled Legislature Passes Six-Week Abortion Ban
Florida is one of the last abortion havens in the South. Now a near-total abortion ban is headed to the governor's desk.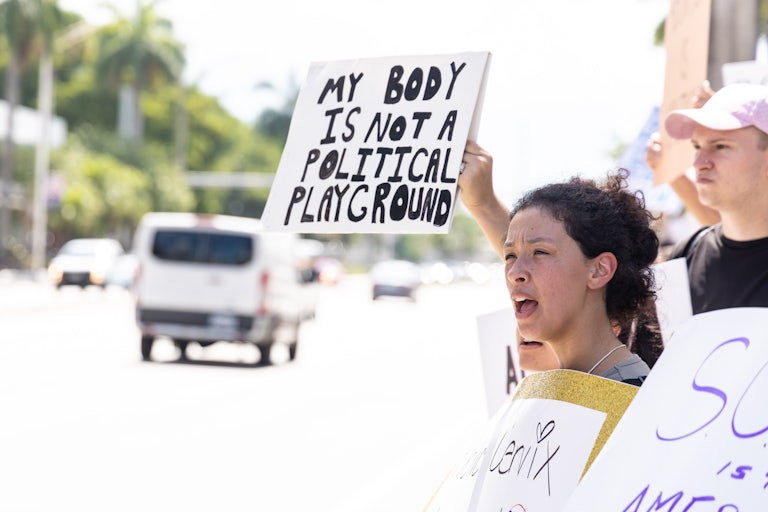 John Parra/Getty Images for MoveOn
An abortion rights activist holds a sign at a protest in support of abortion access on July 13, 2022, in Fort Lauderdale, Florida.