Republicans Are Now Going After the Manhattan Judge's Daughter in Attempt to Discredit the Indictment
This could incite political violence against the judge and his family.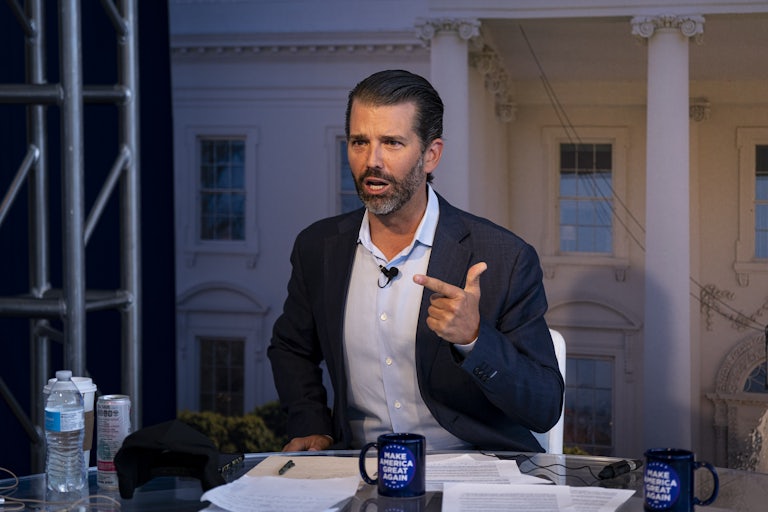 Al Drago/Bloomberg/Getty Images
As twice-impeached Donald Trump became the first former president to ever be criminally indicted and arrested, his sons and Marjorie Taylor Greene were busy circulating stories from right-wing outlets drawing attention to the daughter of the New York judge presiding over Trump's hush-money payment case.
This is sure to become a future line of attack for Republicans seeking to dismiss the entire case against Trump.
In seeking to discredit Judge Juan Merchan, the far-right Republicans argue there is conspiracy given that Merchan's daughter previously worked for Kamala Harris's presidential campaign.
They and others on the right argue that they're simply sharing articles relevant to the trial. But given the heightened anger by some on the right as Trump confronts legal consequences, and given the precedent of conservative figures whipping up political violence, the fear is incitement against not only Merchan but his daughter as well—who has no involvement in the case at hand.