"Feel Stupid Yet": Ice Cube Drags Elon Musk With Perfect Meme on Twitter
The rapper and songwriter hit back at Elon Musk after he shared a dumb meme of him.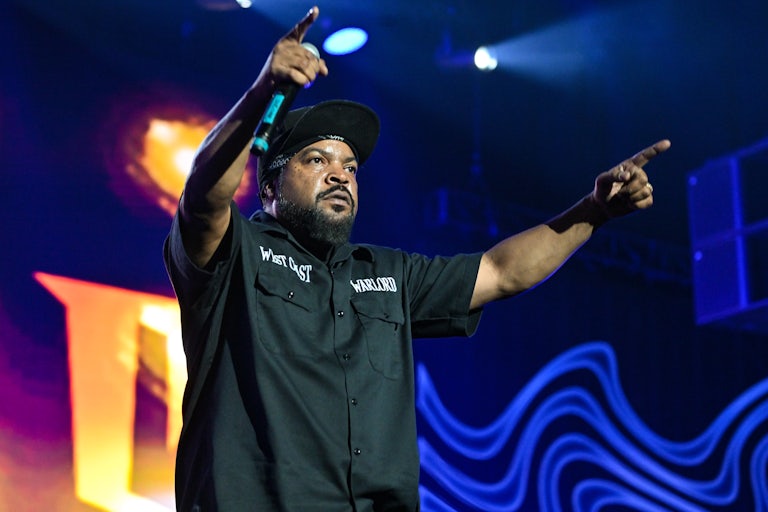 Paras Griffin/Getty Images
Rapper Ice Cube is kicking off his weekend by absolutely destroying Elon Musk in a Twitter meme battle.
Musk, who spends most of his time trolling on his Twitter account, shared a meme Thursday poking fun at Ice Cube's age. The photo was relatively tame compared to the transphobic and antisemitic content Musk usually posts.
To call Musk's reign at Twitter a dumpster fire is an understatement. The company is now worth a fraction of what he paid for it, and is staffed by a skeleton team. Musk renamed the platform "X," trashing its unique and instantly recognizable brand.

Musk has allowed Nazis and the Taliban back on Twitter, and hate speech has flourished under his watch. But rather than do something about it, he is attacking the groups trying to hold him accountable.