Trump's Georgia Trial Will Be Televised for Your Viewing Pleasure
All court proceedings of Donald Trump and his 18 co-defendants will also be livestreamed.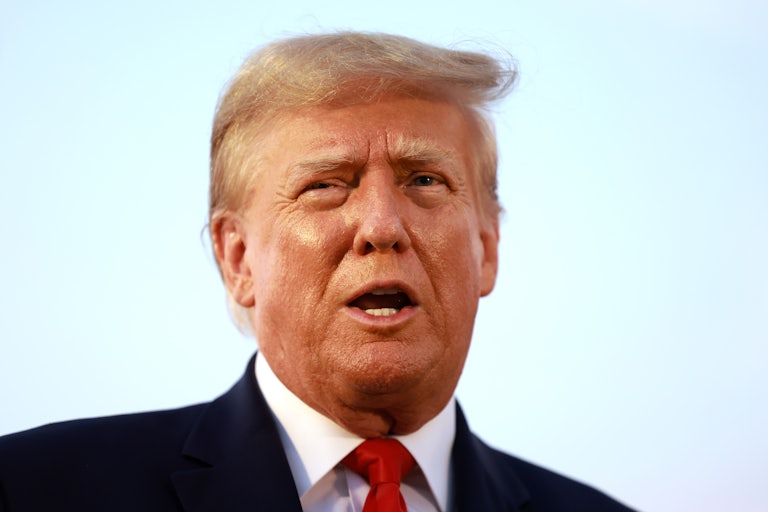 Joe Raedle/Getty Images
Fulton County Judge Scott McAfee ordered Thursday that all court proceedings in Georgia's election interference case against former President Donald Trump and his 18 co-defendants will be televised and livestreamed.
Trump has been indicted four times. In the Georgia case, he faces 13 charges, including racketeering, related to his attempts to overturn the state's 2020 election results.
Judge Tanya Chutkan has set the trial date for March 4, 2024, which falls one day before Super Tuesday, the busiest day in the Republican presidential primaries. McAfee says the trials will be accessible to watch through the Fulton County Court YouTube channel.
McAfee also said journalists will be able to use cell phones and computers inside the courtroom for non-recording purposes during the trial and hearings—a departure from the federal election interference case against Trump.
Read more at the Atlanta-Journal Constitution.