The Bidenomics Winning Streak Continues: 209,000 Jobs Added
The economy is proving harder to push into recession than the Fed thought.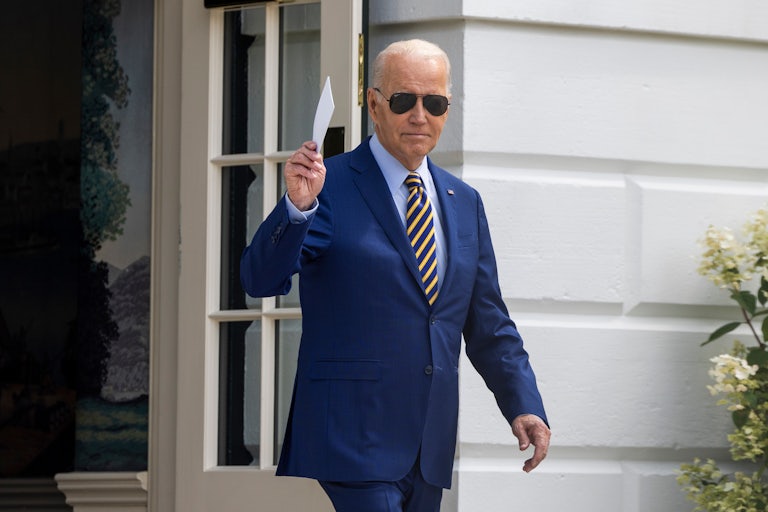 Jim Lo Scalzo/EPA/Bloomberg/Getty Images
Bidenomics continued its underacknowledged winning streak in June by creating 209,000 jobs, the Labor Department reported this morning, led by hiring by government, health care, "social assistance" (childcare workers, social workers, home eldercare aides, etc.), and construction. Unemployment ticked down from 3.7 to 3.6 percent (although seasonally adjusted, it's the same as May).
The job-creation number was somewhat less robust than the 240,000 predicted by a team of experts surveyed by Dow Jones. But even that was a sort of triumph, because by the insane rules of economics reporting too much job creation constitutes a catastrophically tempting invitation for the Federal Reserve to jack up interest rates. Even so, stock futures fell this morning in response to the good news.
Everybody should calm the hell down. Minutes from the Federal Reserve's June meeting, released earlier this week, showed, to absolutely nobody's surprise, that the Fed intends to keep raising rates. What today's job numbers show is that the Biden economy is proving much harder to push into recession than the Fed reckoned on. I'd like to tell you why, but I don't know. Nobody does. But the bottom-line reality check: That is very good news.