GOP Senator Says January 6 Was Just "Pockets of Rioting"
Wisconsin Senator Ron Johnson has an interesting interpretation of the attack on the Capitol.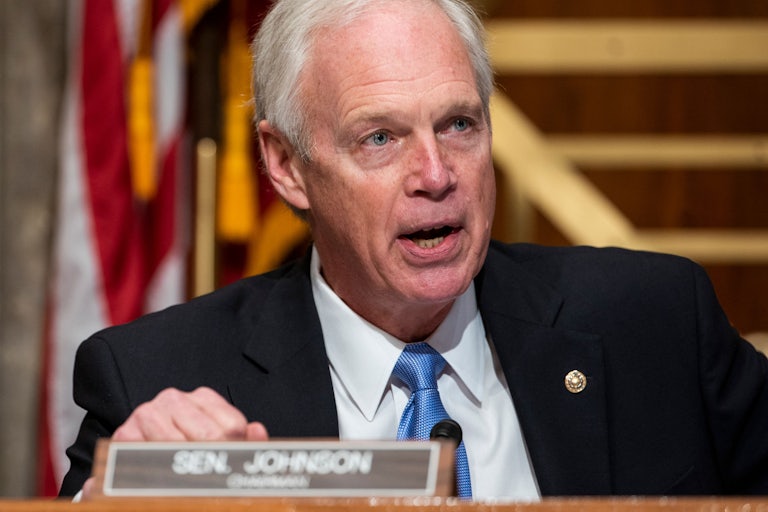 JIM LO SCALZO/POOL/AFP/Getty Images
It's been more than two years since hundreds of rioters stormed the Capitol in efforts to overturn the 2020 election. And Republicans are still busy trying to downplay the outcome of their own conspiratorial, inciteful rhetoric. On Monday, for instance, Wisconsin Senator Ron Johnson said the whole ordeal just consisted of mere "pockets of rioting."


"We've seen people staying within the rope lines, we've seen the Shaman, we've seen video of him calling for you know, everybody staying peaceful," Johnson said. "So, we just don't hear that in the mainstream media, though. They want to paint a picture of just a mass riot all over the place—there were definitely pockets of rioting, but by and large, the vast majority of people there in Washington were just there to exercise their First Amendment rights to peacefully assemble, and that's what most of them did."
Yes, it was the mainstream media that "painted" this picture: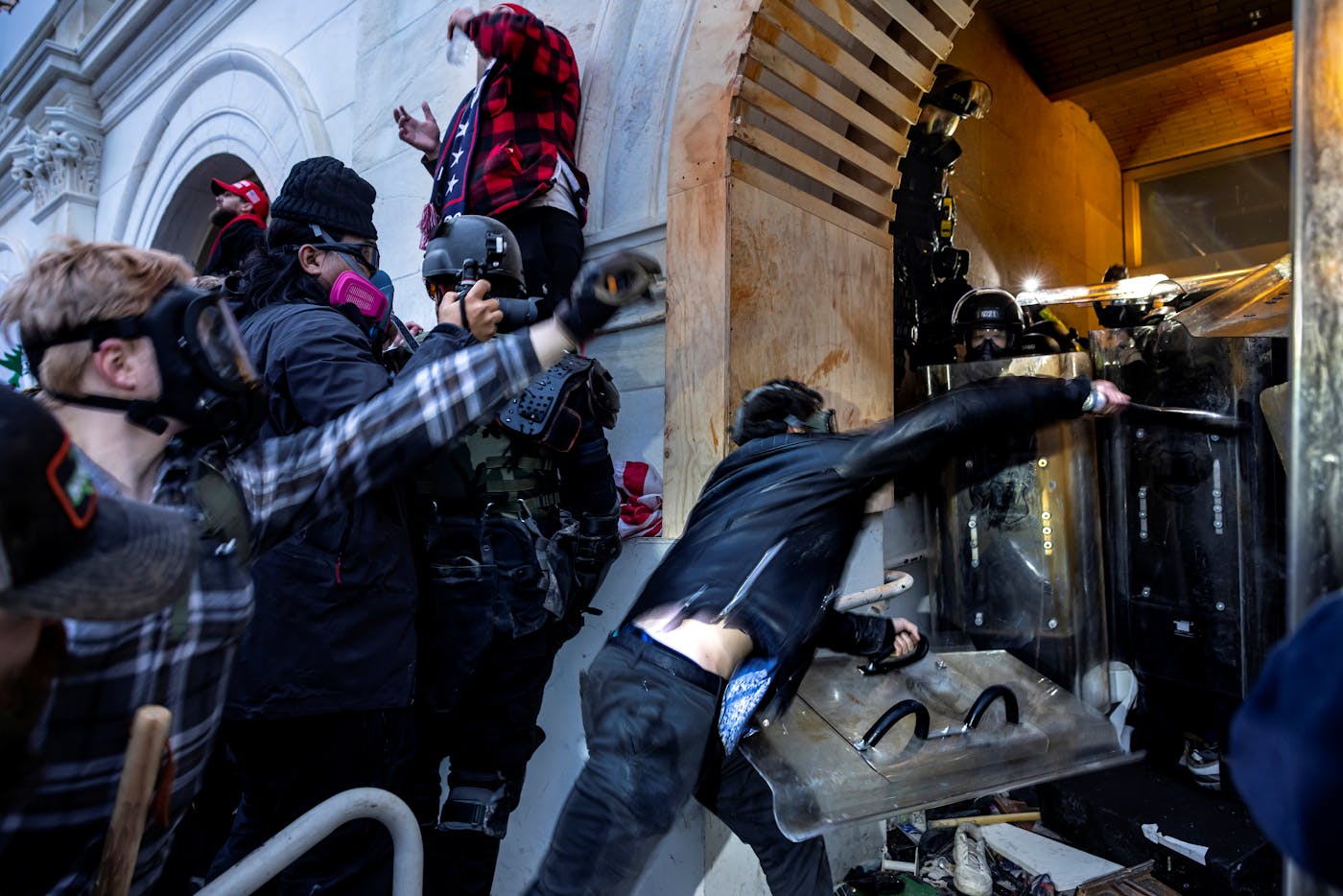 Last year, Johnson insisted the riot was not an "armed insurrection."
In March 2021, Johnson told a radio host that the rioters who attacked the nation's Capitol in an attempt to overturn an election "were people that love this country, that truly respect law enforcement, would never do anything to break the law." Nearly 150 officers were injured from the riots, but Johnson said that he would only have been concerned if they were Black Lives Matter or anti-fascist protesters.
Johnson's desperate revisionism isn't surprising.

The House Select Committee investigating the January 6 attacks revealed that Johnson tried to personally give then–Vice President Mike Pence "alternate" electors for Michigan and Wisconsin (two states Joe Biden won). Such electors were indeed found to have been fraudulent; Pence's team rejected them.
Last year, Johnson hired Pam Travis, one of 10 Wisconsin Republicans who signed fraudulent paperwork claiming to be a Donald Trump elector, to work on his reelection campaign.
Johnson was also one of 45 Senate Republicans who voted to declare Trump's second impeachment trial unconstitutional, and one of 35 who voted against creating a commission to investigate the Capitol riots at all.