North Dakota Judges Uphold Pause on Abortion Ban, Citing "Fundamental Right" to Lifesaving Procedure
The ruling keeps in place a temporary block against the state's near-total abortion ban.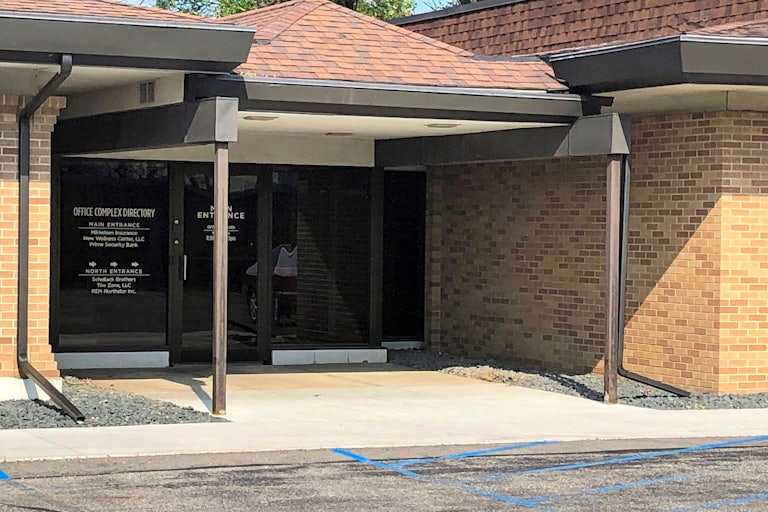 Dave Kolpack/AP/Shutterstock
An abortion clinic that for nearly 25 years operated on a busy street in downtown Fargo, North Dakota, moved to this commercial building in an industrial area in neighboring Moorhead, Minnesota.
The North Dakota Supreme Court has upheld up a decision to temporarily block the state's near-total abortion ban. The court also stated that residents have a "fundamental right" to abortions that preserve pregnant people's health.
The majority opinion denied Attorney General Drew Wrigley's request to remove a temporary injunction against a trigger law that would have enacted the state's abortion ban after the overturning of Roe v. Wade.
In 2007, the state passed a bill that would outlaw abortion within 30 days if the U.S. Supreme Court ever overturned Roe v. Wade. Last June, the bill was triggered by Dobbs v. Jackson, which indeed overturned the landmark case.
The Red River Women's Clinic, formerly the state's only abortion provider, sued Wrigley to stop the ban, claiming that the state's constitution grants residents the right to an abortion. Last summer, the clinic moved from Fargo, North Dakota, to nearby Minnesota town, Moorhead, where abortion remains legal.
A county judge had temporarily blocked the ban while the case continued. On Thursday, the Supreme Court upheld the county judge's injunction.
Wrigley had appealed to the Supreme Court, asking it to remove the injunction, on the grounds that the Red River Women's Clinic and other plaintiffs "failed to prove they have a substantial likelihood of success on the merits" that they would "suffer irreparable injury," that there would be "harm to other interested parties," or that "the effect on the public interest" weighs in favor of a temporary pause on the ban.
The Supreme Court denied Wrigley's appeal, claiming that, in fact, the clinic did demonstrate "likely success on the merits," conceding that "there is a fundamental right to an abortion" in "life-saving and health-preserving circumstances." The Court cited law as far back as 1877 to show precedent for legalized life-preserving abortion, in order to state that, in 2023, people have the right to such a procedure.

This post has been updated.