The List of Senators Who Voted Not to Repeal the 1991 and 2002 Iraq War Authorizations
Unclear why the list on this AUMF vote is this long.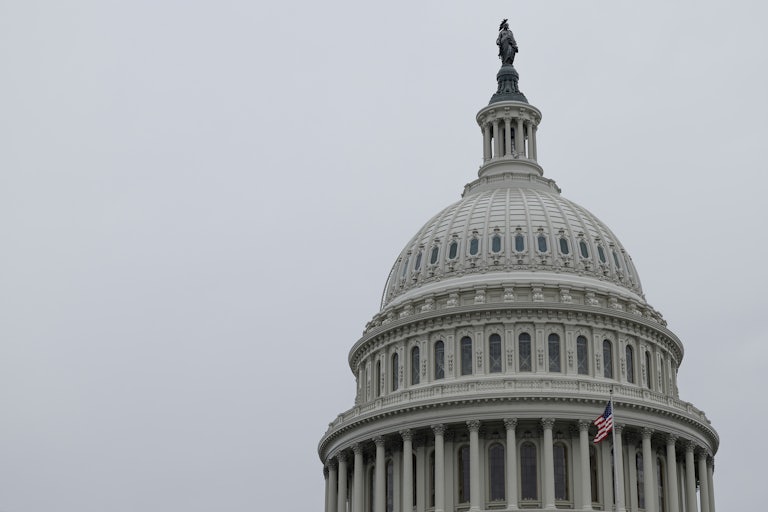 Anna Moneymaker/Getty Images
On Thursday, the Senate voted 68–27 to advance legislation that would repeal the 1991 and 2002 Authorizations for Use of Military Force, or AUMFs, against Iraq.
Here is a list of every senator—all Republicans—who voted against advancing the legislation:
Marsha Blackburn

John Boozman

Katie Britt

Shelley Moore Capito

John Cornyn

Tom Cotton

Mike Crapo

Joni Ernst

Deb Fischer

Lindsey Graham

Bill Hagerty

Cindy Hyde-Smith

John Neely Kennedy

James Lankford

Markwayne Mullin

Pete Ricketts

James Risch

Mitt Romney

Mike Rounds

Marco Rubio

Rick Scott

Tim Scott

Dan Sullivan

John Thune

Thom Tillis

Tommy Tuberville

Roger Wicker
Republicans John Barrasso, Ted Cruz, and Mitch McConnell, as well as Democrats Dianne Feinstein and John Fetterman, were absent.