Congress To Hold Ticketmaster Hearing After Taylor Swift Fans Experience Monopoly All Too Well
A Senate antitrust panel will hold a hearing on the lack of competition in the ticketing industry.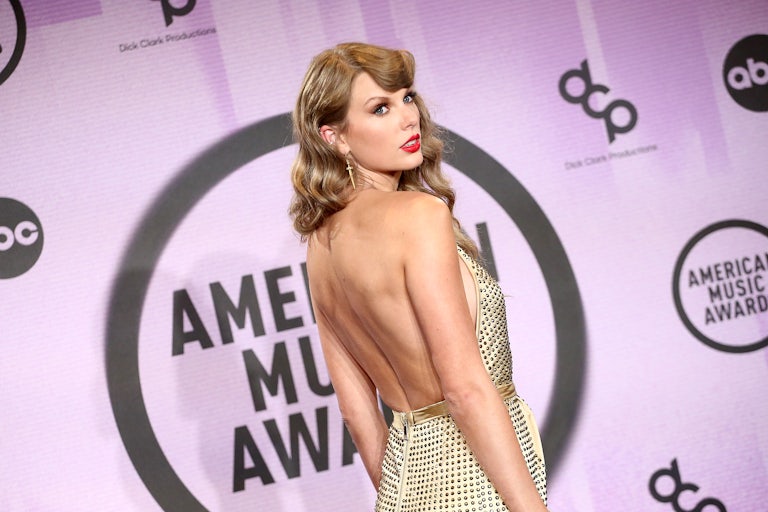 Tommaso Boddi/WireImage
Among the most influential voters in America today: the rich, the well-connected, and apparently now, Taylor Swift fans.

The Senate's panel on competition policy, antitrust, and consumer rights will hold a hearing to examine the lack of competition in the ticketing industry, announced Senator Amy Klobuchar on Tuesday. The news comes after Swift fans across the globe met exorbitant prices and exclusive availability for tickets to the superstar's first tour in years.
"The high fees, site disruptions and cancellations that customers experienced shows how Ticketmaster's dominant market position means the company does not face any pressure to continually innovate and improve," said Klobuchar, chair of the panel. "That's why we will hold a hearing on how consolidation in the live entertainment and ticketing industry harms customers and artists alike."
Further details including the hearing's date and witnesses are to be announced at a later date.

The announcement comes after a series of statements from officials expressing interest in taking on the issue.

Last week, Klobuchar sent a letter to Michael Rapino, CEO of ticketing giant Live Nation, expressing concerns about the ticketing industry's monopolistic behavior, and questioning Rapino on whether Live Nation's practices were working to mitigate those monopolistic tendencies.
Senator Richard Blumenthal and Representatives Ilhan Omar, Alexandria Ocasio-Cortez, David Cicilline, and Bill Pascrell joined Klobuchar in expressing concerns into the ticketing industry.

Cicilline, alongside Pascrell and Representatives Frank Pallone and Jerry Nadler, called on the Justice Department and Federal Trade Commission in April 2021 to investigate ticketing giant Live Nation and its potential monopolistic practices.
And then on Monday—a day before announcing the hearing herself—Klobuchar, alongside Senators Richard Blumenthal and Ed Markey, sent a letter to Attorney General Merrick Garland, urging the Justice Department to investigate and "consider unwinding the Ticketmaster-Live Nation merger and breaking up the company."
The fight spans beyond just months or even years. Decades ago, members of Pearl Jam had been advocating for the breakup of Ticketmaster's hold on consumers. "All the members of Pearl Jam remember what it's like to be young and not have a lot of money," said guitarist Stone Gossard. "We have made a conscious decision that we do not want to put the price of our concerts out of the reach of our fans."

And the struggle continues. Klobuchar, and the case of Taylor Swift—who was preschool age when Pearl Jam testified on the same issue—could help finally end it.