Blacks and Latinos Are Half of L.A. Population—but 80 Percent of Arrests
A new study sheds light on the disproportionate rate of arrests in the second-biggest city in America.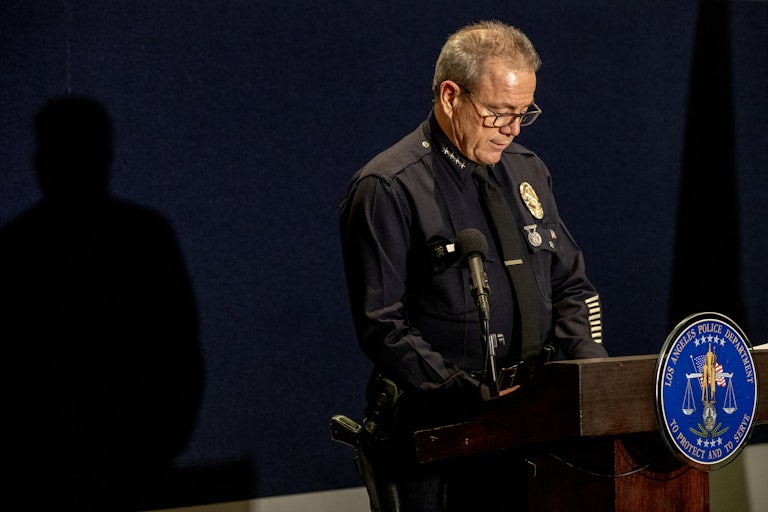 Gina Ferazzi/Los Angeles Times/Getty Images
Los Angeles city police arrest a Black or Latino person nearly eight out of every 10 times, despite the fact that those two communities only make up about half the city's population, a new study has found.
City Controller Kenneth Mejia's office released an analysis Wednesday night of the LAPD's nearly 300,000 arrests made from 2019 to 2022. Mejia was elected in November, and part of his campaign involved putting up billboards around Los Angeles blasting the city's massive police budget.
Black and brown people make up an average of 78.26 percent of all arrests for the years analyzed—but they make up only 56 percent of the city's population, according to 2020 census data.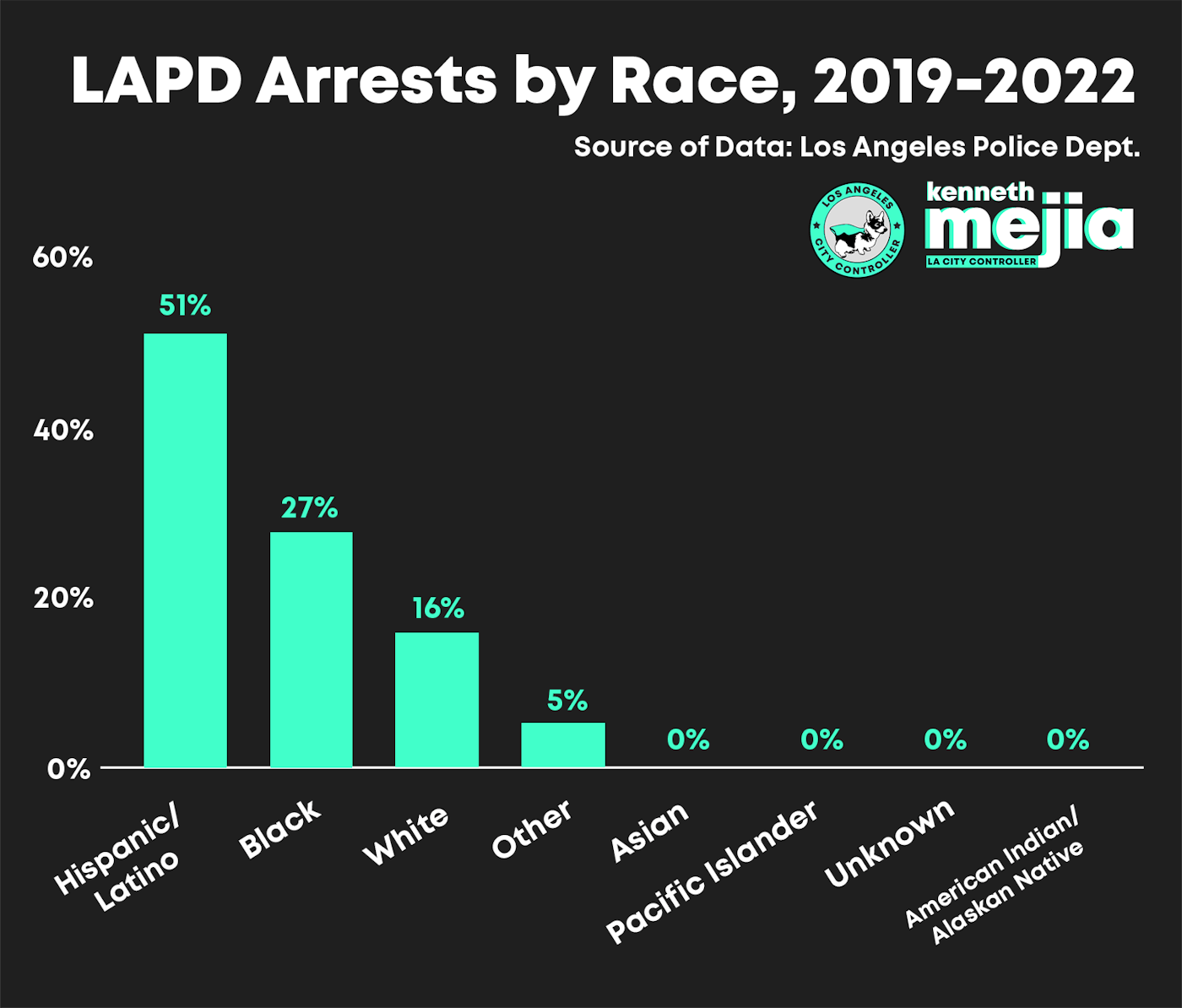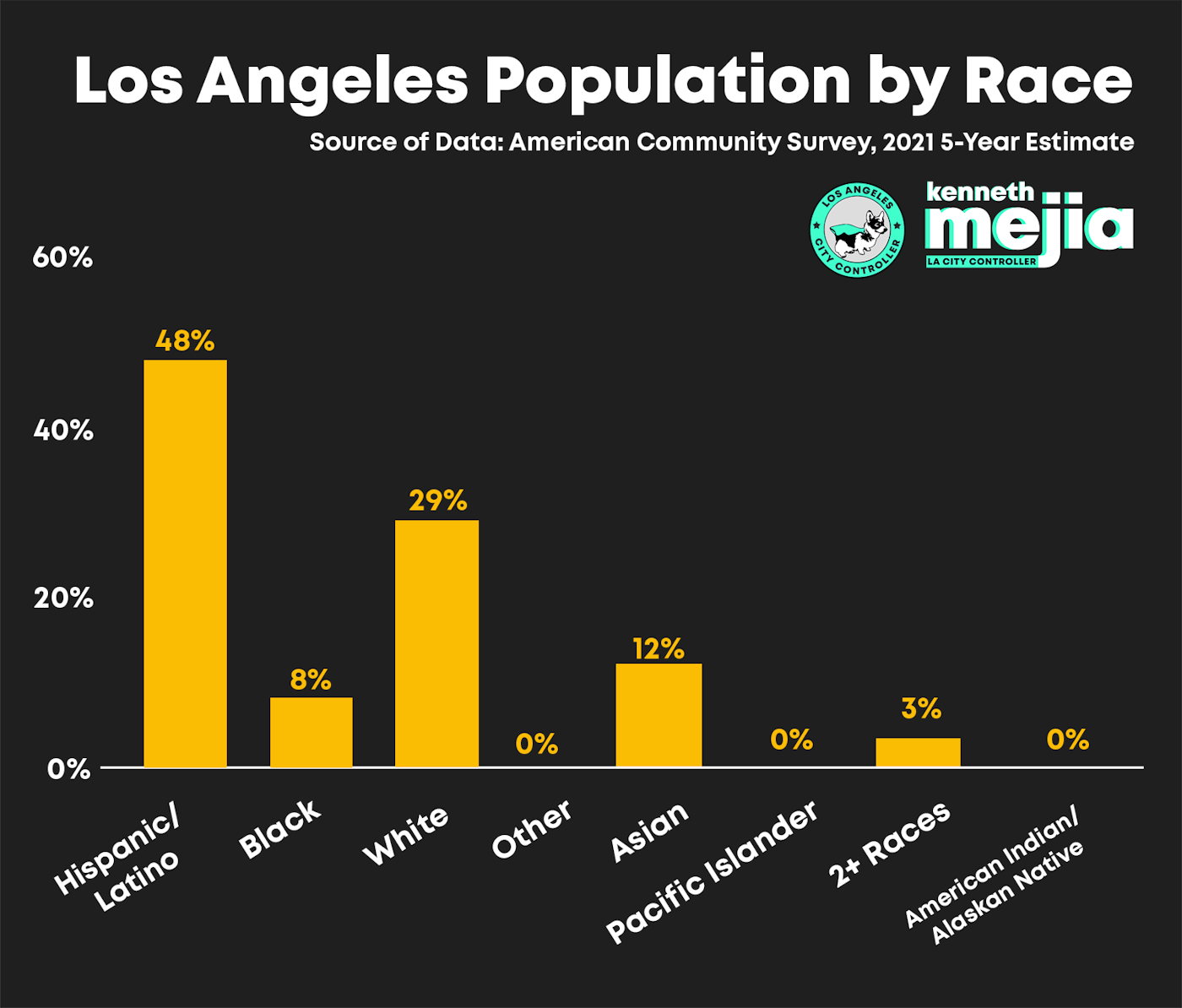 The majority of the arrests, every year except 2021, occurred in the city's District 14, where people of Hispanic origin make up nearly three-quarters of the neighborhood. In 2021, District 8 had the most arrests by just three. That district, which also has high arrest numbers, has a primarily Black- and Hispanic-origin population.
The report comes as police departments across the United States increased scrutiny, particularly of systemic racism and brutality. In June, the Department of Justice released a report that found the Minneapolis Police Department systematically used excessive force and discriminated against racial minorities for years ahead of the police killing of George Floyd.