Of Course a Mar-a-Lago Worker Drained the Pool Into Room Where Surveillance Video Was Kept
Amazing timing on this one.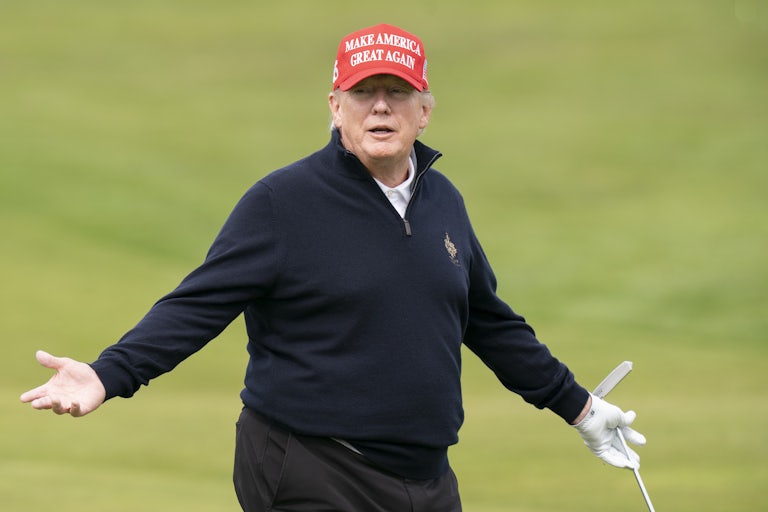 Jane Barlow/PA Images/Getty Images
There's been a flood of evidence coming out about Donald Trump's alleged mishandling of classified documents at his Mar-a-Lago estate—and now there is also flooded evidence.
A resort employee drained the pool last October, straight into a room full of computer services used to store surveillance footage from around the property, CNN reported Monday, citing anonymous sources. It is unclear whether the room was intentionally flooded, but smart people generally try to drain water away from buildings.
You can see here just how far the pool is from the main property: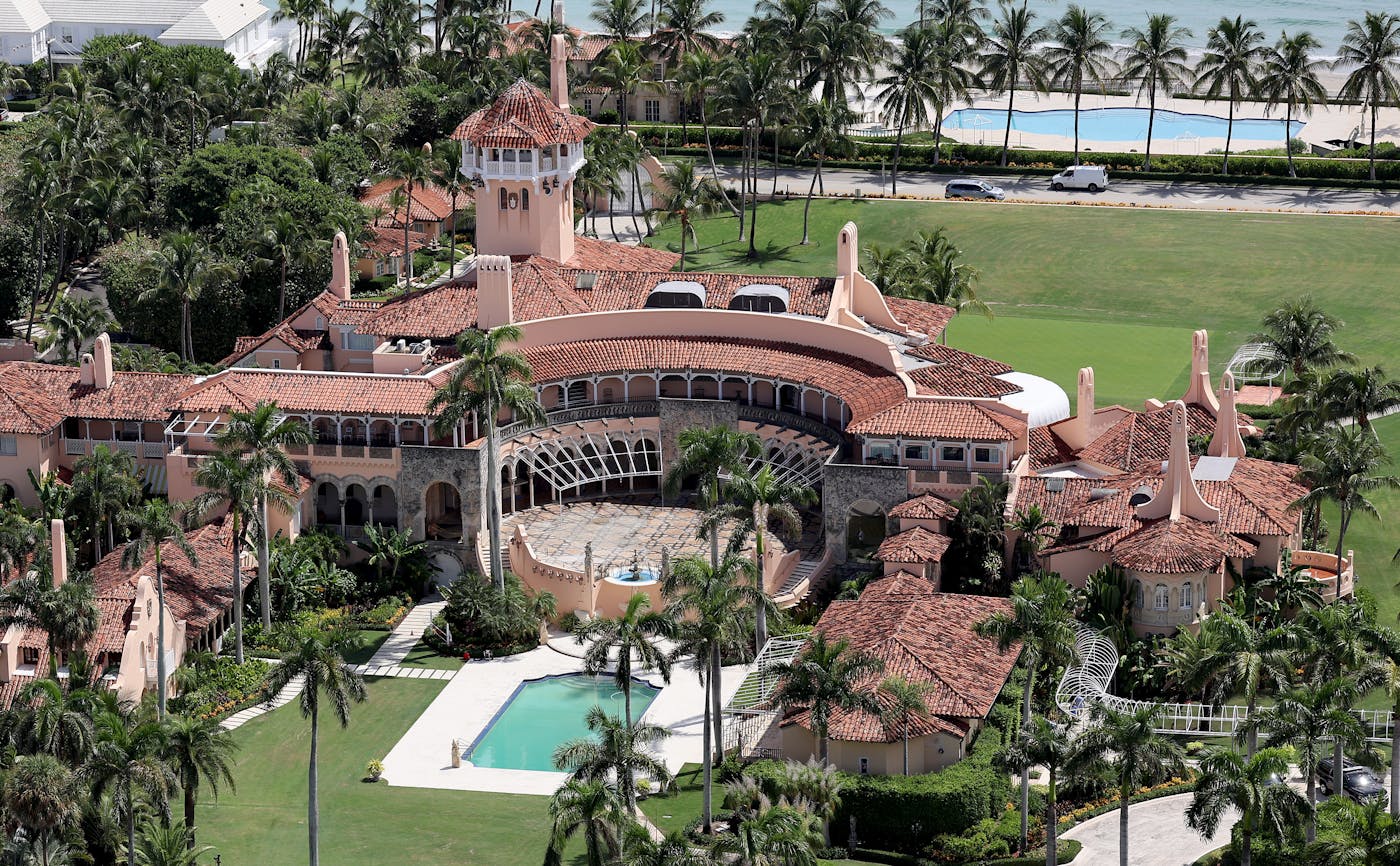 Federal prosecutors for special counsel Jack Smith, who is investigating Trump over the classified documents, have asked at least one witness about the flooded room. They were told that none of the equipment was damaged (have they tried putting the servers in rice, just in case?).
The timing of both the flood and the news report are remarkable. The server room was flooded just two months after FBI agents raided Mar-a-Lago and seized hundreds of classified documents. Prosecutors had subpoenaed surveillance footage before the raid, and they requested more video afterward, in order to determine how the documents were moved around the property.
At least two dozen people have been subpoenaed to testify in the investigation, ranging from resort employees to members of Trump's inner circle. One person who spans both categories is Trump's valet, Walt Nauta. Notes from Trump's lawyer Evan Corcoran reveal that both Trump and Nauta knew exactly where and when Corcoran was planning to search for documents at Mar-a-Lago. Nauta had previously testified that Trump asked him to move boxes out of the storage room, both before and after they knew the Justice Department was seeking the return of classified documents.
According to Corcoran's notes, Nauta had offered to help him look through the boxes in the storage room, which Corcoran declined. But Corcoran took breaks during the multiday search, leaving the storage room unattended multiple times. Prosecutors are reportedly possibly investigating whether Nauta knew exactly what was in the boxes he was moving.
Another employee who has been subpoenaed is a maintenance worker who helped Nauta move the boxes of classified documents. The maintenance worker is the same person who flooded the server room, according to CNN's sources.
CNN's story broke the same day that Trump's legal team met with the Justice Department to argue that the former president should not be charged for keeping classified material after leaving office. They gave no indication of how the meeting went, but Trump took to Truth Social after, demanding to know "HOW CAN DOJ POSSIBLY CHARGE ME, WHO DID NOTHING WRONG."
Smith has been circling ever closer to Trump, and many experts are speculating that he will issue criminal charges soon. In the meantime, Trump has plenty to keep him busy: He is under investigation in Georgia for his efforts to overturn the 2020 election, and he was indicted on 34 felony counts of falsifying business records for paying hush money to porn actress Stormy Daniels.
Trump was also found civilly liable for sexually abusing and defaming writer E. Jean Carroll—and two weeks ago, she sued him for defamation again over comments he made about her during a CNN town hall.