Trump Has No Regrets About January 6
The former president was given several opportunities during a CNN town hall to disavow the insurrection. He refused.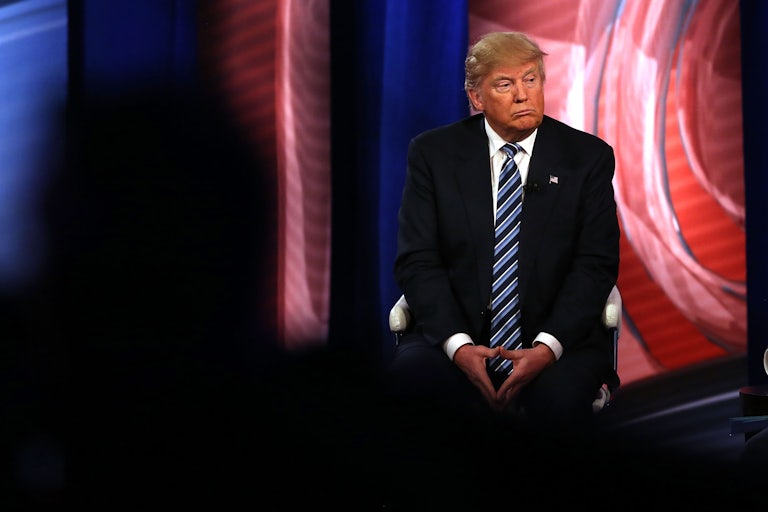 Spencer Platt/Getty Images
During CNN's town hall with Donald Trump, the twice-impeached, criminally indicted, and sexually abusing former president said he had no regrets about his actions during the January 6 Capitol riots.
Host Kaitlan Collins asked him, point-blank, whether he had any regrets at all. An easy question to express even an ounce of remorse or regret or anything at all, while still maintaining your anti-democratic posture. He couldn't even do that.
"I've never spoken to a crowd as large as this. And that's because they believed the election was rigged," Trump replied after a jumbled word salad.
"They were there proud. They were there with love in their heart. That was an unbelievable, and it was a beautiful day," Trump said about the thousands of rioters. He even lovingly suggested that a lot of the people in the town hall audience "were probably there" too.
Later, when asked by an audience member whether he would pardon January 6 rioters, Trump said he would pardon "many of them."
Collins followed up, asking if he would pardon the Proud Boys members recently convicted of seditious conspiracy.

Trump said he'd take a look at the cases but that you can't get a fair trial in Washington, D.C.
The audience started clapping.