Germany Players Cover Mouths and Wear Rainbows in World Cup Protest Against FIFA
"Denying us the armband is the same as denying us a voice," the German team wrote on Twitter.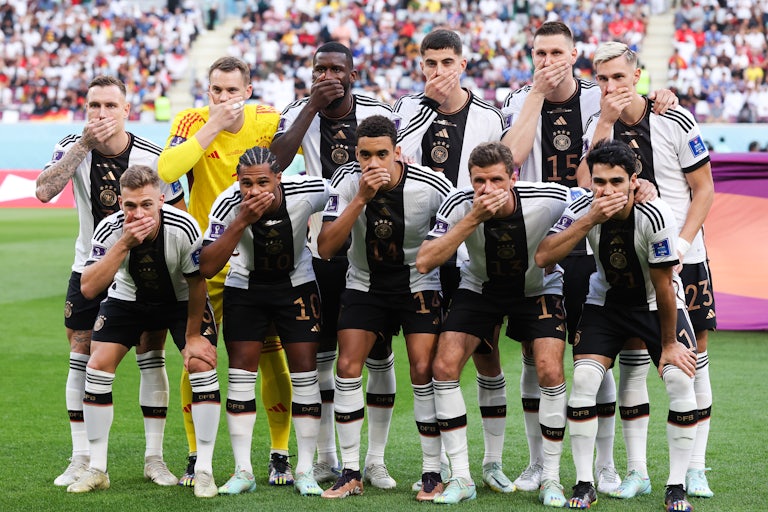 Alex Livesey - Danehouse/Getty Images
After FIFA forbade team captains from wearing the rainbow OneLove armband at the World Cup in Qatar, the German team has made their opinion on LGBTQ rights loud and clear.
Before their match against Japan on Wednesday, Germany covered their mouths while posing for a team photo.
They also wore rainbow stripes on their warm-up shirts and shoes. German Interior Minister Nancy Faeser wore the OneLove armband while sitting in the stands during the match.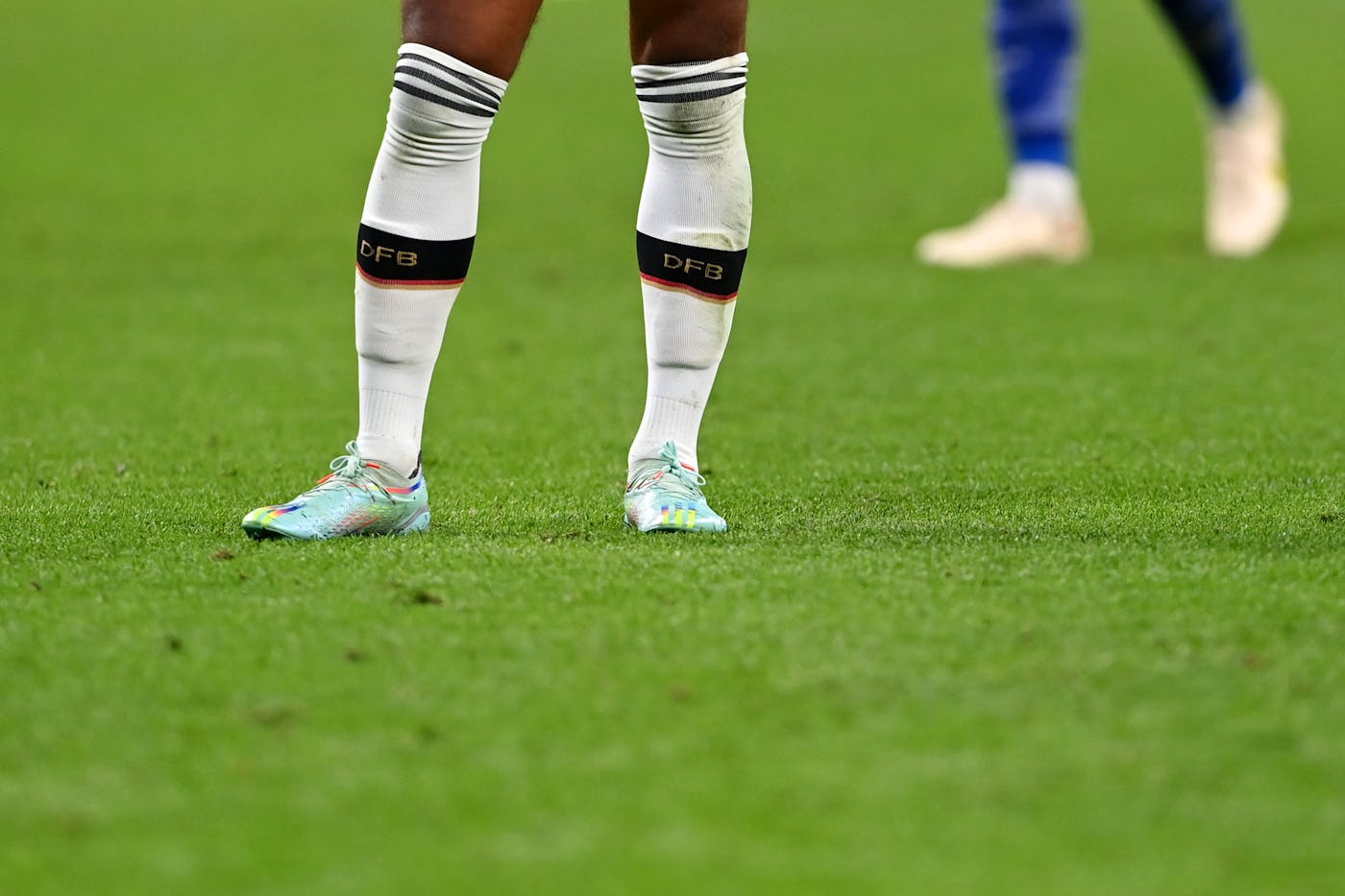 "We wanted to use our captain's armband to take a stand for values that we hold in the Germany national team: diversity and mutual respect. Together with other nations, we wanted our voice to be heard," the team explained on Twitter.
"It wasn't about making a political statement—human rights are non-negotiable. That should be taken for granted, but it still isn't the case. That's why this message is so important to us."
"Denying us the armband is the same as denying us a voice. We stand by our position."
The German team also said Tuesday that it plans to take legal action against FIFA over the OneLove armband ban.