Here Are the Democrats Who Helped Pass the "War on Woke" Defense Bill
Four Democrats joined Republicans to pass the radical bill targeting abortion, LGBTQ rights, and more.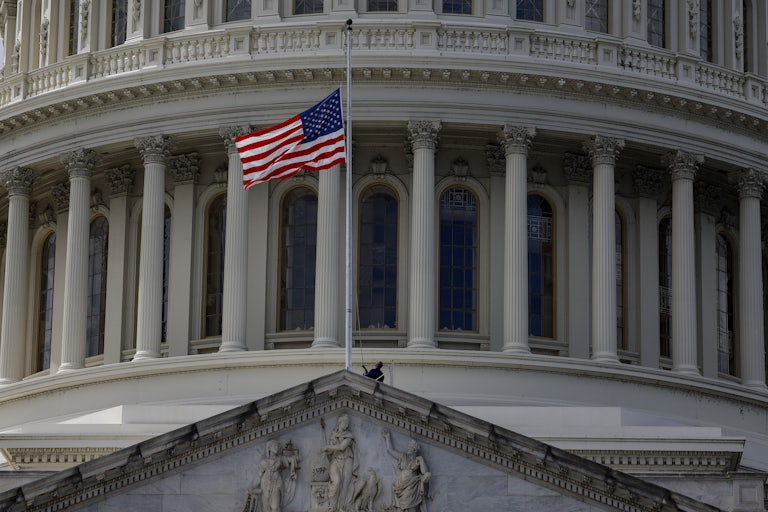 Anna Moneymaker/Getty Images
The House of Representatives on Friday passed a defense budget that was loaded with Republican amendments aimed at furthering their culture wars.
The House voted 219–210 for the newly extreme bill, which now bans the Department of Defense from flying Pride flags, funding diversity, equity, and inclusion initiatives, and reimbursing travel costs for service members who need to get an abortion.
Four Democrats broke ranks to vote with Republicans. Here are the Democrats who voted for the defense budget in all its bigoted glory.
Donald Davis of North Carolina

Jared Golden of Maine

Marie Gluesenkamp Perez of Washington

Gabe Vasquez of New Mexico

This is not the first time that some of these members have sided with Republicans. Golden and Perez voted in May to repeal President Joe Biden's student debt relief program and to end the federal student loan repayment freeze. Davis also voted Thursday to include the Pride flag ban amendment in the defense budget.