Republicans Successfully Weaponize the Defense Bill for Their Culture Wars
Republicans have successfully used the defense bill to target abortion, diversity, and LGBTQ people.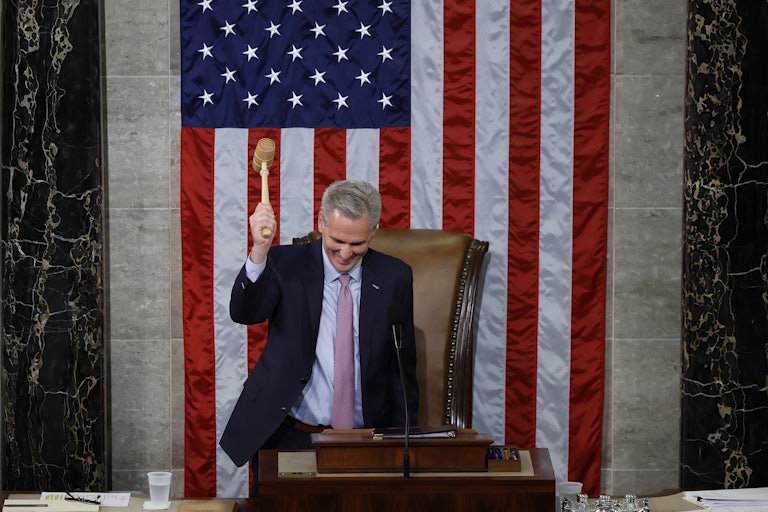 Chip Somodevilla/Getty Images
House Speaker Kevin McCarthy
House Republicans voted Friday to add hundreds of amendments to the defense bill, successfully using the budget as a tool in their culture wars.
The House of Representatives voted 219–210 for the amended bill, completely along party lines. The measure now goes to the Democratic-controlled Senate, where the GOP's ideological amendments have little chance of passing.
The Republicans' extreme changes include banning the Department of Defense from spending federal funds on diversity, equity, and inclusion initiatives, which military officials consider critical not only for recruiting fresh talent, but also for combating extremism in the ranks.
The GOP has also blocked the military from reimbursing travel expenses for service members who have to travel for an abortion. Another amendment prohibits the Defense Department from reimbursing travel costs for people who travel for gender-affirming care.
The DOD would be barred from flying Pride flags, and using federal funds to support green energy initiatives.

The radical, bigoted bill has little chance of making it through the Democratic-controlled Senate. But it's a clear sign of the lengths that Republicans will go to wage war on things they disagree with (instead of, you know, actual issues).