Of Course Elon Musk Is Being Sued for the Way He's Mass Firing Twitter Employees
What did the "Chief Twit" think was going to happen?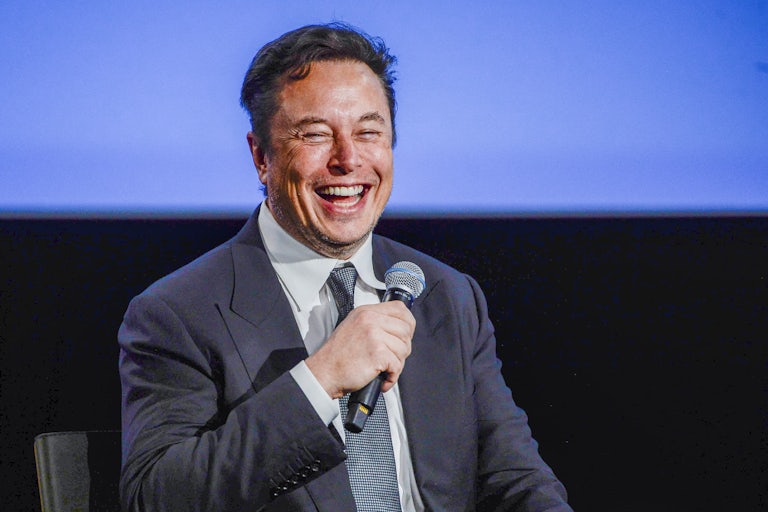 CARINA JOHANSEN/NTB/AFP via Getty Images
Just when he thought he'd escaped one Twitter-related lawsuit by buying the platform, Elon Musk finds himself at the center of another.
A group of former and current Twitter employees filed suit against the company Thursday night, alleging that they were not provided enough notice of their layoffs, in violation of both federal and California state law.
In the suit, the group said that one member was fired effective immediately, instead of receiving the required 60-days notice. Three others were locked out of their Twitter accounts before they had been formally notified of a layoff or given advance notice.
The billionaire, who definitely bought Twitter because he "loves humanity," clearly thought he was above the federal law prohibiting mass layoffs without at least 60 days advance notice. His week-long reign has been nothing short of shambolic.
Musk bought Twitter last Friday for $44 billion, after a court ordered him to complete the deal when he tried to back out of it. He promptly fired most of the top executives and the entire board of directors.
He also announced plans to lay off about 3,700 people, roughly half of the company's staff. Many employees are not told of his decisions directly and instead have to follow him on Twitter to see what's going to happen next.
Twitter gets 90 percent of its revenue from advertising, but since Musk took over, advertisers have been fleeing Twitter in droves. General Motors has suspended ads on the platform. Earlier this week, advertising behemoth IPG recommended its clients—which include Coca-Cola, Johnson & Johnson, and Spotify—do the same.
"Twitter has had a massive drop in revenue, due to activist groups pressuring advertisers, even though nothing has changed with content moderation and we did everything we could to appease the activists," Musk tweeted Friday morning. "Extremely messed up! They're trying to destroy free speech in America."
Musk has been scrambling to come up with new ways to produce revenue, including a plan to charge verified accounts $8 per month that has been widely met with scathing criticism, including from Representative Alexandria Ocasio-Cortez.
"Lmao at a billionaire earnestly trying to sell people on the idea that 'free speech' is actually a $8/mo subscription plan," she tweeted Tuesday.
Unfortunately More on Elon