Mark Finchem
For generations, Americans have asked, "Where were you when it happened?" The "it" is often wars beginning or ending, or tragedies like 9/11 or JFK's assassination. In our current era, "it" may be January 6, 2021. And for Mark Finchem, the Republican nominee for Arizona secretary of state, the answer is simple: He was there.
A member of the Arizona House of Representatives since 2015, Finchem says he never got closer than 500 yards to the U.S. Capitol and was only there to deliver a package of damning election evidence to Republican representatives. Yet footage shows him on the east steps after rioters had already broken into the building. In support, he tweeted, "What happens when the People feel they have been ignored, and Congress refuses to acknowledge rampant fraud. #stopthesteal."
Finchem, who is polling slightly ahead of his Democratic opponent, is a self-proclaimed member of the far-right Oath Keepers, an anti-government militia of former and active military and law enforcement. The group provided security for the January 6 insurrectionists, and 11 members, including their leader, have been charged by the Justice Department with "seditious conspiracy."
Fittingly, Finchem is a fan of conspiracy theories. He said the 2017 "Unite the Right" white supremacist rally in Charlottesville, Virginia, "has Deep State PSYOP written all over it." And he has parroted the central delusion of the QAnon movement, saying, "There's a lot of people involved in a pedophile network in the distribution of children.... And, unfortunately, there's a whole lot of elected officials that are involved in that."
—Katie Herchenroeder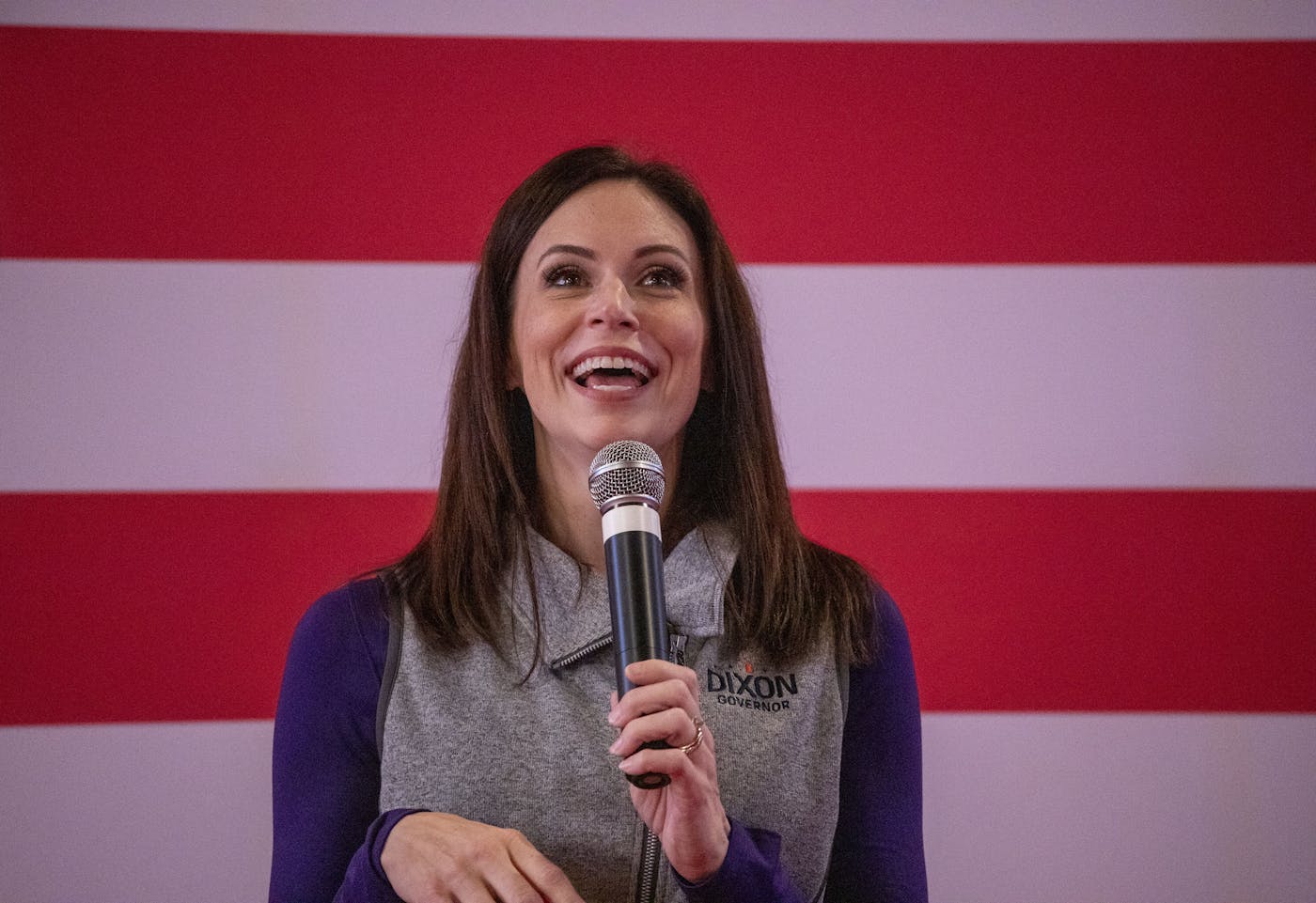 Tudor Dixon
"The sad thing is that Gretchen [Whitmer] will tie your hands, put a gun to your head, and ask if you're ready to talk," Tudor Dixon, Michigan's Republican nominee for governor, "joked" in September about her Democratic opponent, who was the victim of a very real, very serious kidnapping plot. "For someone so worried about getting kidnapped, Gretchen Whitmer sure is good at taking business hostage and holding it for ransom."
The Trump-endorsed Dixon spent years working in a disreputable steel foundry owned by her father before a brief stint as a conservative media commentator for Real America's Voice. As a "news anchor," she advanced a conspiracy theory that Covid-19 and the George Floyd protests were planned by Democrats to topple the government as revenge for losing the Civil War, and that they planned to enslave "people of all colors." When asked if a 14-year-old rape victim should carry a pregnancy to term, she responded, "I know people who are the product [of rape and incest]. A life is a life for me."
Dixon has railed against "indoctrination" in public schools, supports voucher-like policies, and has won the endorsement and financial support of Betsy DeVos. She's promised to ban trans girls from playing in girls' team sports and redirect funding from diversity, equity, and inclusion initiatives to "harden schools" through armed security.
Dixon promoted Trump's Big Lie and falsely believes that widespread election fraud caused Biden to win Michigan in 2020. While still trailing Whitmer, she's narrowed the polling gap significantly since winning the Republican primary in August.
—Indigo Olivier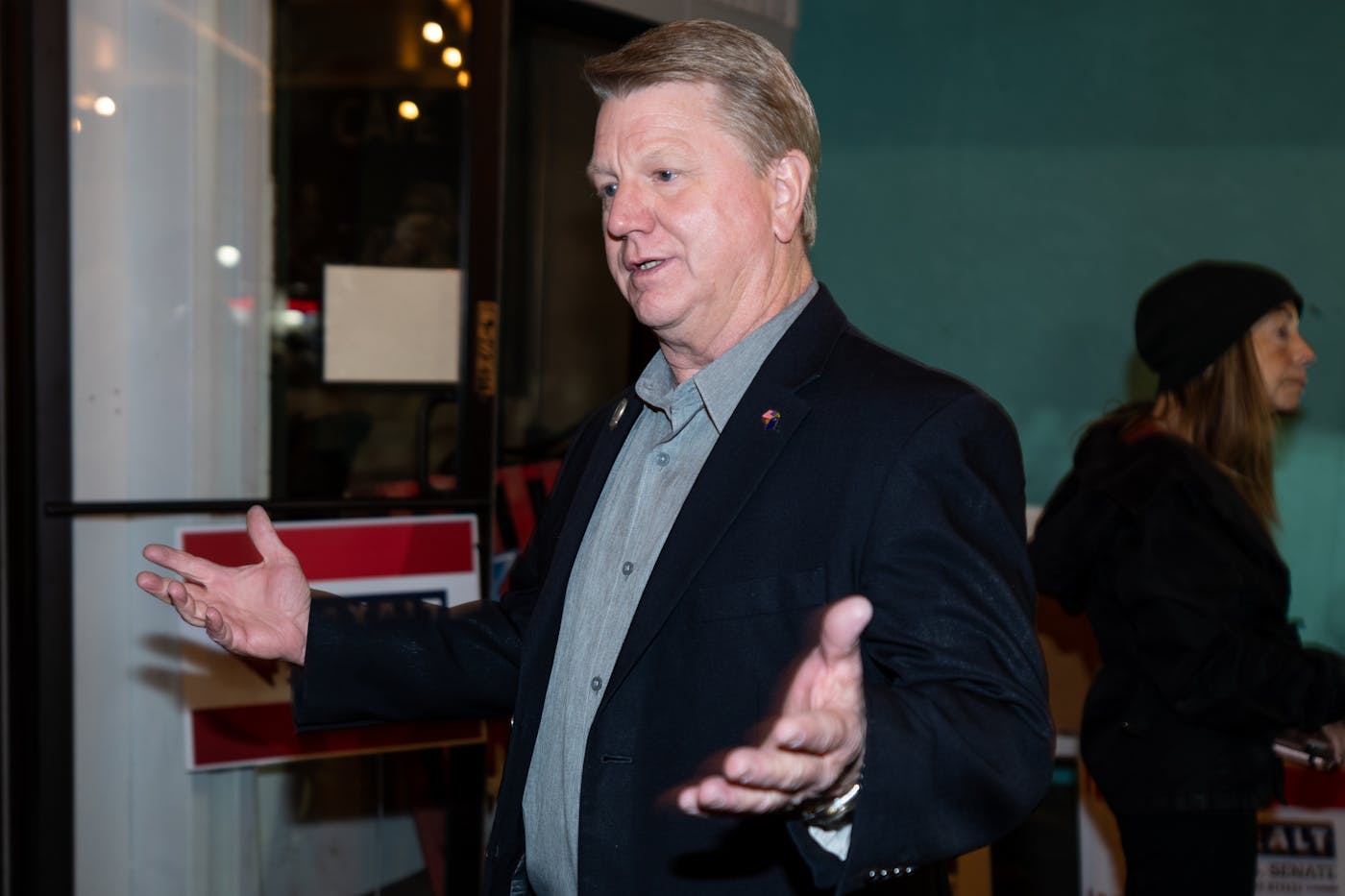 Jim Marchant
"I would not want Jim to be secretary of a preschool," a former employee of Republican Jim Marchant told Mother Jones. And yet Marchant is currently the front-runner to be Nevada's next secretary of state—which oversees elections—even as he's being far outspent by his Democratic opponent.
Marchant, a former state assemblyman, ran for the U.S. House seat in 2020, lost by almost five percentage points, and unsuccessfully sued to reverse the result over baseless voter fraud claims. In the two years since, his election conspiracies have grown more far-ranging. "We haven't in Nevada elected anybody since 2006," he said in January. "They have been installed by the deep state cabal. I call them the cabal." This would, presumably, also invalidate his 2016 state assembly victory.
Last year, Marchant founded the America First Secretary of State Coalition, a group of ultra-MAGA, election-denying candidates working "behind the scenes to try to fix 2020 like President Trump said," as Marchant put it on Steve Bannon's podcast. The coalition's platform includes calls for eliminating mail-in ballots, instituting single-day voting, allowing for unfettered poll watching, and purging voter rolls.
With the help of prominent Republican donors like MyPillow CEO Mike Lindell, six coalition members were able to secure Republican nominations in key battleground states, including Arizona and Pennsylvania. "When my coalition of secretary of state candidates around the country get elected, we're gonna fix the whole country, and President Trump is gonna be president again in 2024," Marchant told voters last month.
—Jack McCordick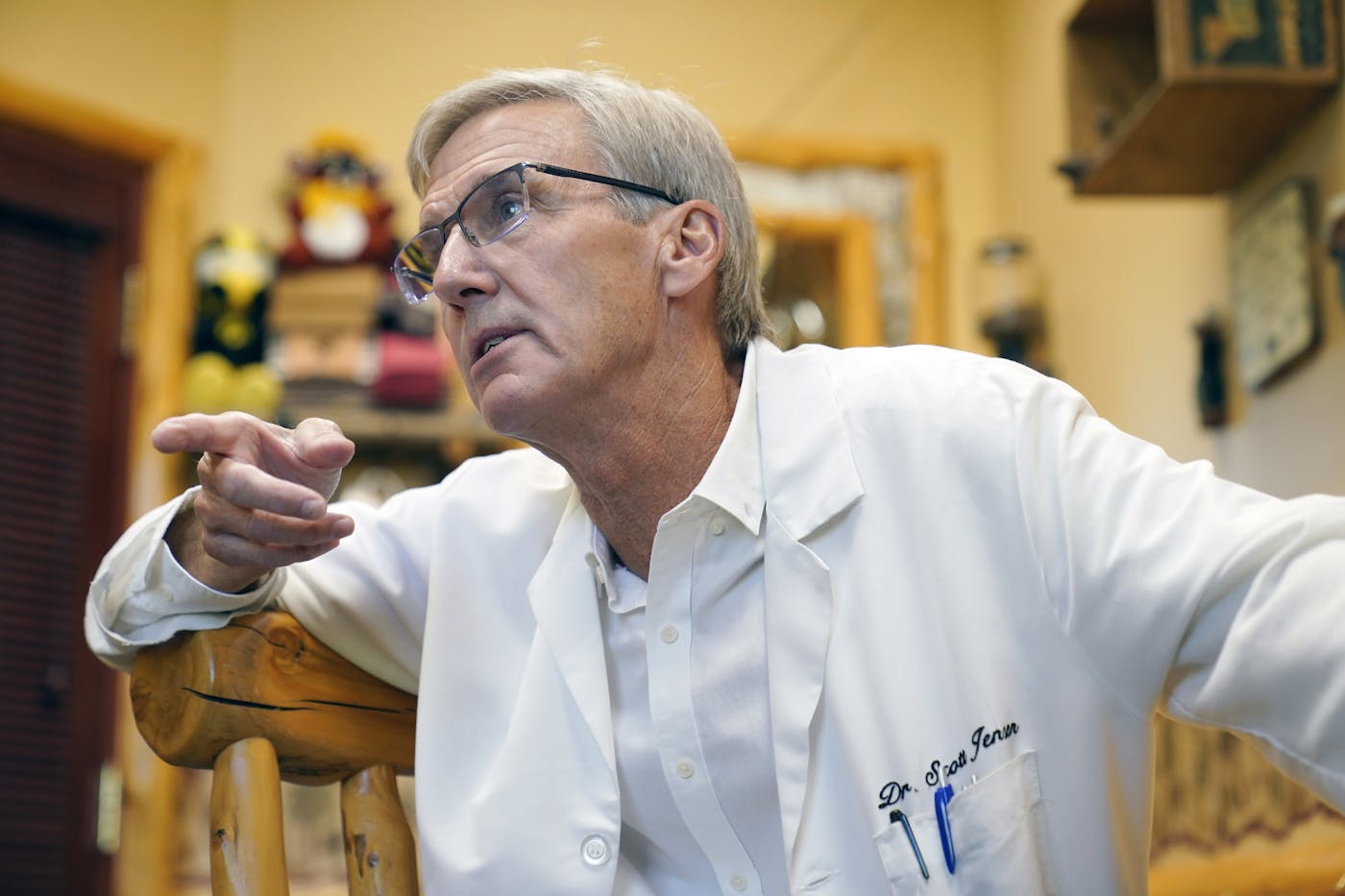 Scott Jensen
Dr. Scott Jensen is a small-town family physician who, when elected to the Minnesota state Senate in 2016, had a reputation as a moderate Republican. Then the Covid-19 pandemic hit. He has since been accused of using his medical credentials to spread misinformation about the virus and vaccines, resulting in several (now dropped) investigations from the Minnesota Board of Medical Practice and alleged bans from TikTok and Facebook. Naturally, the state's Republicans decided earlier this year that Jensen would make a great governor.
Jensen calls Democratic Governor Tim Walz the "godfather of crime," blaming him for the nationwide riots that followed the 2020 Minneapolis police killing of George Floyd. Jensen has proposed phasing out the state's income tax, which currently makes up over half of the state's general funds, but it is unclear yet what he plans on replacing it with; eliminating the progressive tax would disproportionately benefit the wealthy. He has campaigned heavily on the issue of education, touting the importance of prioritizing parental rights, and repeated a (thoroughly debunked) internet rumor that students who identified as "furries" were being provided litter boxes in schools. Former President Trump last week endorsed Jensen, who is barely trailing Walz in the polls.
—Amanda Chen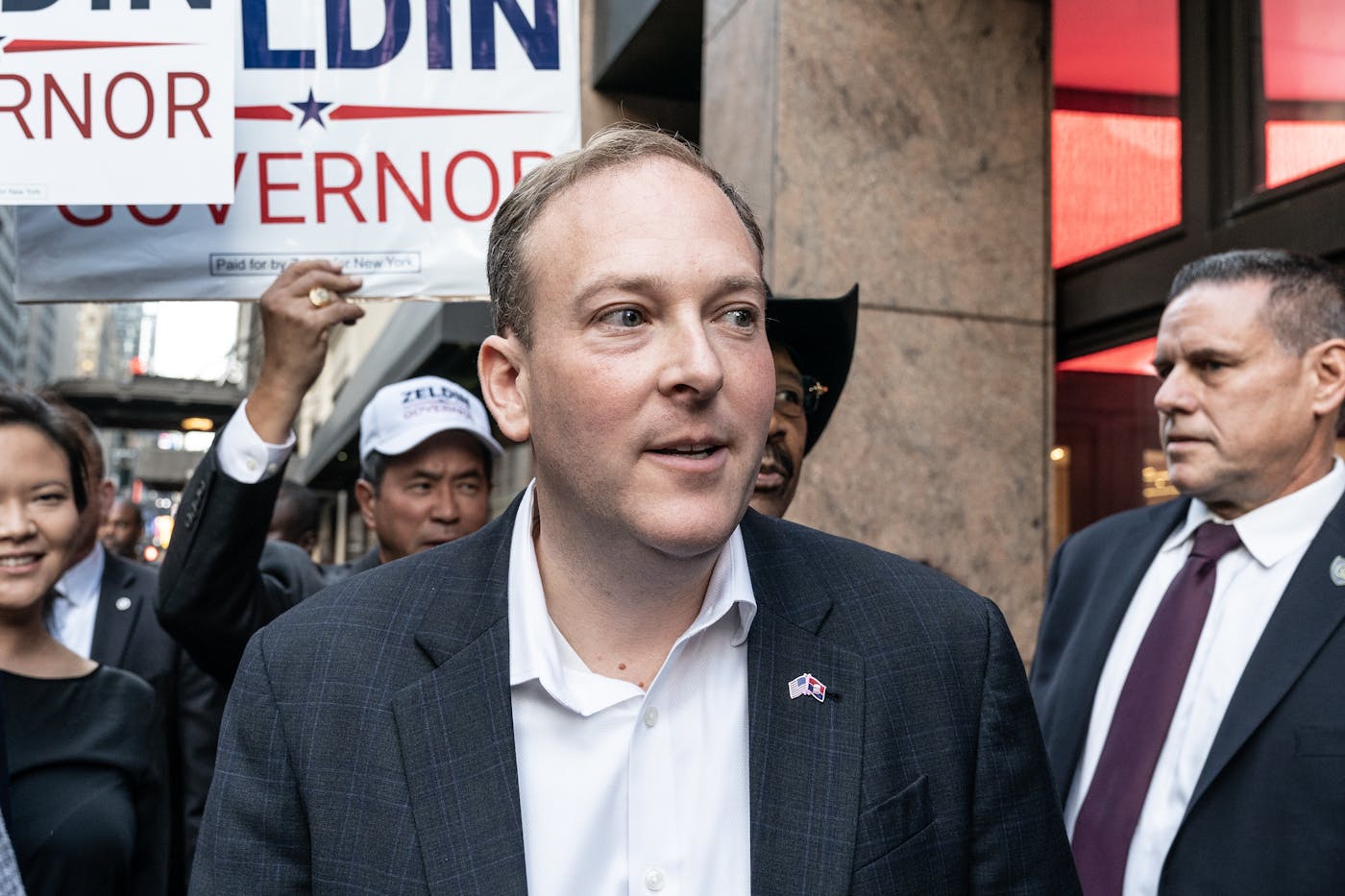 Lee Zeldin

You can't become governor of a solid blue state like New York by spouting off conspiracy theories about China using Nest thermostats to rig the 2020 election. Republican nominee Lee Zeldin understands this, and the Long Island congressman has attempted to brand himself as a run-of-the-mill tough-on-crime candidate not unlike New York City's Democratic mayor, Eric Adams. There are indications that that message is resonating with voters. But Zeldin can't hide the fact that throughout his eight-year tenure in the House, he's been one of Donald Trump's staunchest allies and a vocal promoter of his stolen election lie.
On policy issues, Zeldin has not significantly deviated from the right-wing GOP mainstream, but he has distinguished himself through his slavish fealty to Donald Trump. Trump and Zeldin have a long history: Trump made a robocall for him during his first successful congressional run in 2014, and Zeldin later returned the favor by being among the first politicians to throw his support behind Trump's 2016 run. During Trump's first impeachment, Zeldin spoke more than 550 times—more than any other Republican—often to derail the proceedings with digressions about the Biden family.
Zeldin would only further cement his status as a MAGA diehard by getting in on Trump's Big Lie. One day before the election was called for Joe Biden, Zeldin texted White House chief of staff Mark Meadows with "2 ideas" for fundraising off of claims of "voting irregularities," and later joined 146 congressional Republicans in refusing to certify the results of the 2020 election. Recently, in keeping with his efforts to come across as more palatable than a Marjorie Taylor Greene or Lauren Boebert, he tried to spin that vote as principled concern over "nonstate legislative actors who were, in the name of the pandemic, changing how an election was administered."
Zeldin has promised voters that he would not change New York's abortion laws, but his record gives little reason to believe him. In 2015, he voted for a bill to defund Planned Parenthood for a year unless it would agree to stop providing abortions. He signed an amicus brief in Dobbs arguing for Roe's overturn, and in April said it would be a "great idea" to appoint a "pro-life" health commissioner in New York.
Incumbent Kathy Hochul is favored to win reelection, but her lead over Zeldin has narrowed to just a few percentage points as the midterms draw near.