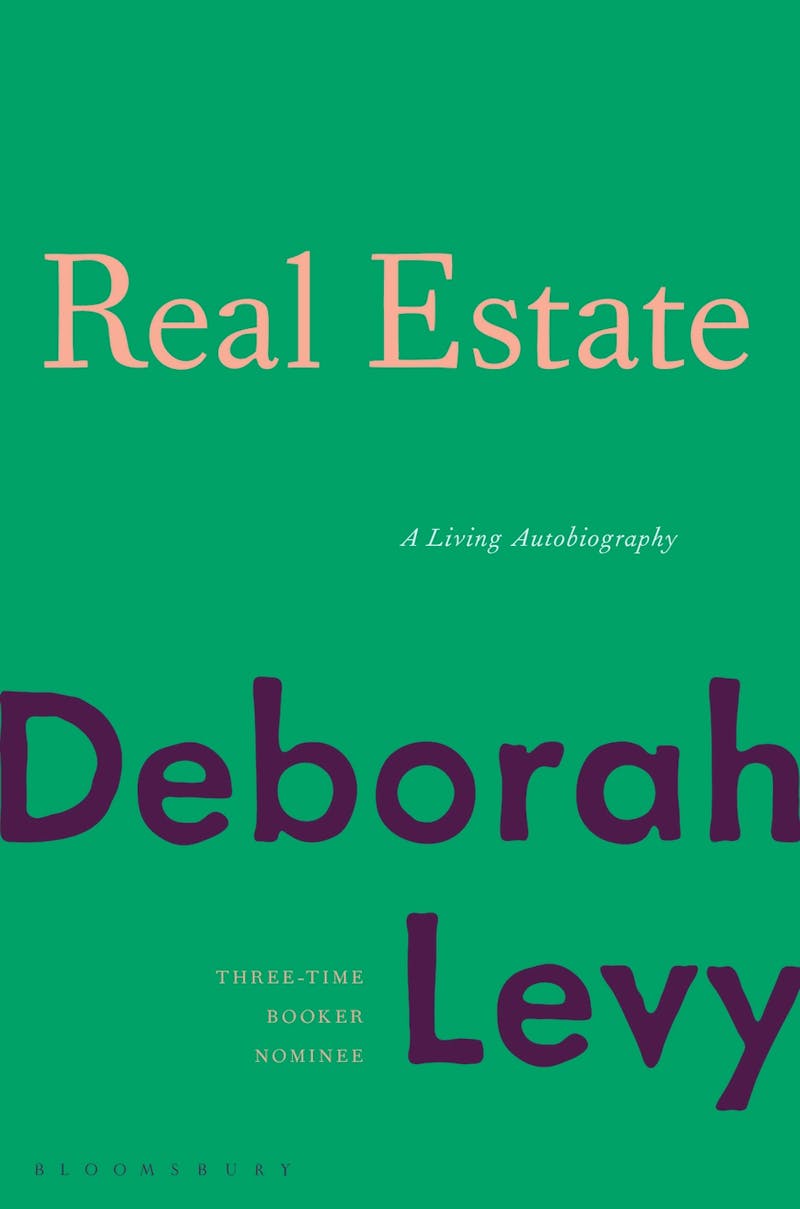 In The Cost of Living, the second book in Deborah Levy's memoir trilogy, a child haunts the author's dream, appearing barefoot in the large Victorian home Levy shared with her husband and two daughters in London. The child smells of "plants that have grown in the African soil," and as she joins Levy's English girls on the sofa to watch The Great British Bake Off, Levy looks on warily, conscious that this child has known political upheaval that would rock her children's easy lives. Levy's husband, whom she met while a student at Cambridge in rooms facing Wittgenstein's, walks in, and Levy quotes the philosopher: "You get tragedy when the tree, instead of bending, breaks." The dispossessed South African child is Levy herself, age nine, and the family she's infiltrating is the one the writer, at 50, has just ruptured.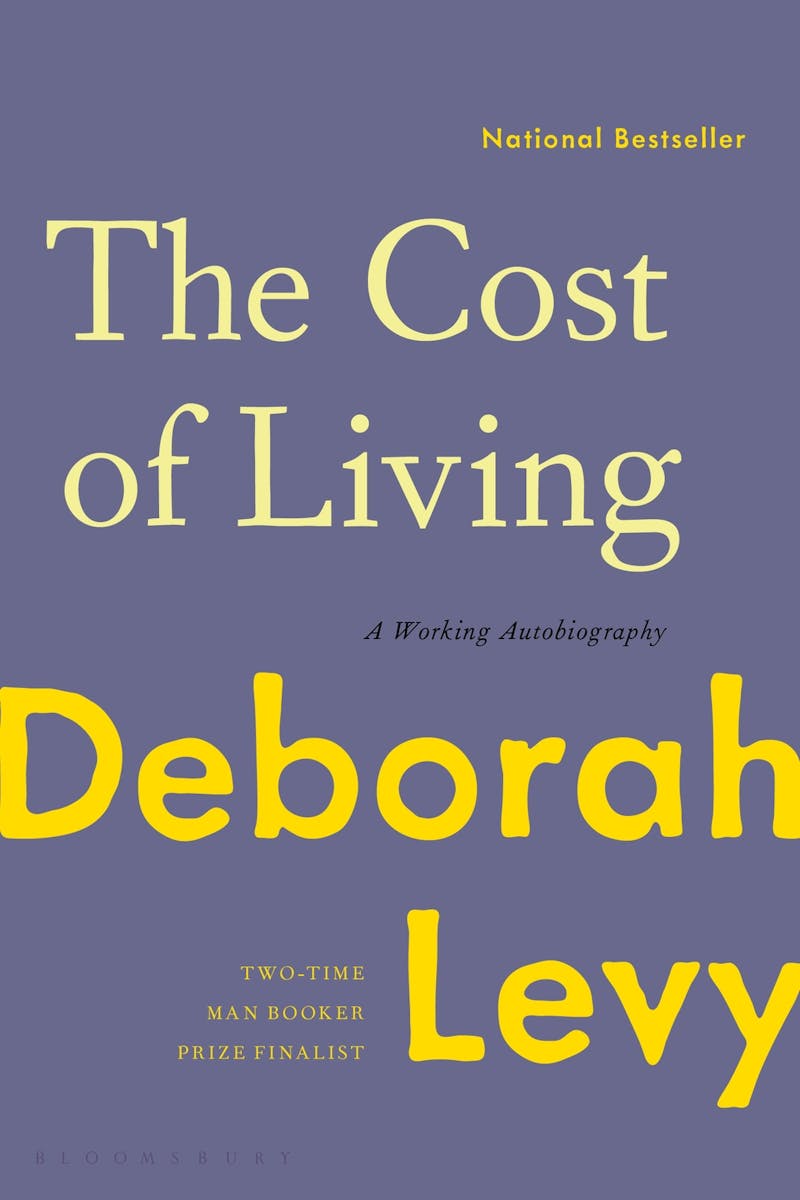 "They will live with each other for over two decades in this house," Levy writes, seeing her adult life through the eyes of the child. "And then their marriage, instead of bending, will break. They will pack up all the baking tins and take the clock off the kitchen wall."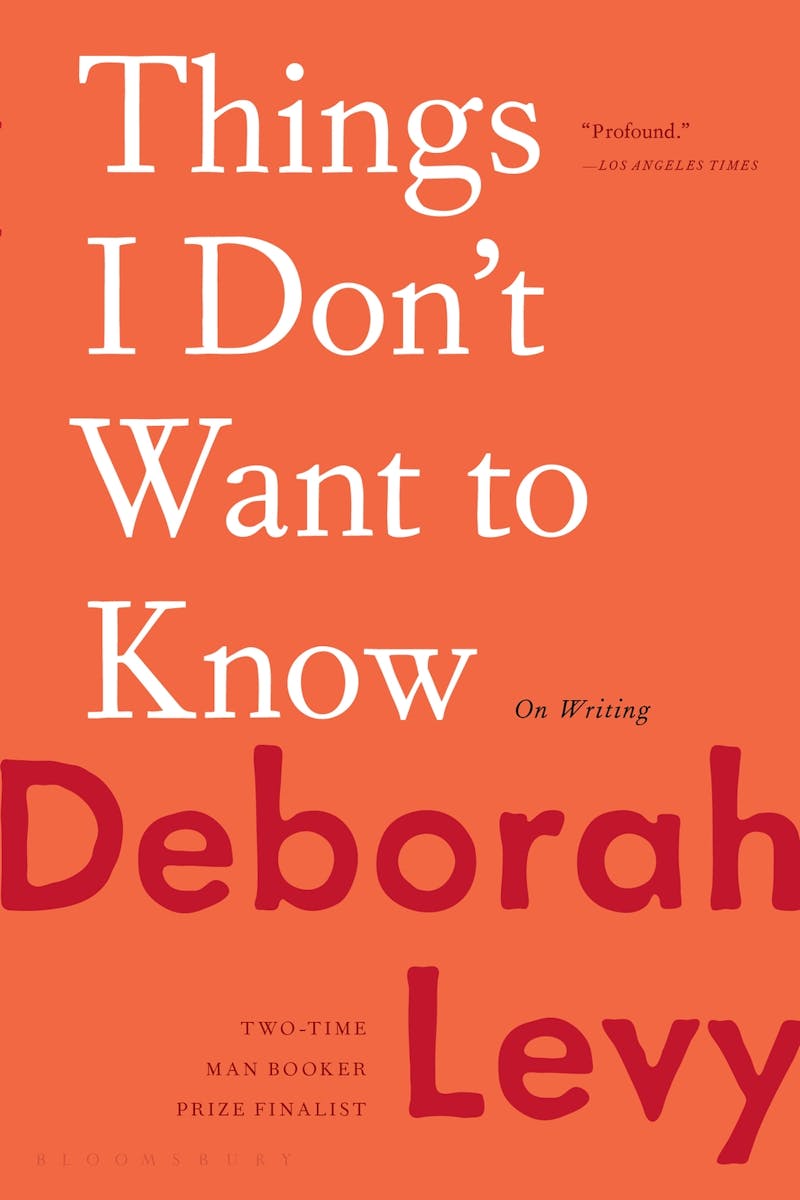 This evocation of a collapsed marriage—the dreamscape, the acute sensory details, the conjuring of the dead intellectual, and those final household mundanities: baking tins, clock—encapsulates the cumulative genius of Levy's style. "Most of what I write unfolds for me quite cinematically," she has said.
Encouraged to study avant-garde theatre by the film director Derek Jarman, whom she met while ushering at a London arts cinema, Levy started writing technically intrepid plays and poetry in her twenties, and was widely performed and translated. She published her first novel in 1989 but didn't gain mainstream recognition until 2011, at age 52, when Swimming Home—a novel rejected by major publishers and picked up by an indie imprint—was shortlisted for the Booker prize. Booker nominations for Hot Milk (2016) and The Man Who Saw Everything (2019) followed. Now this luminous, complex series of "living autobiographies," which distill Levy's formal experimentation with a powerfully idiosyncratic interiority, has brought her global acclaim.
Reading Levy is to wander through a lush, associative landscape, where time telescopes and fragments of memory or perception merge in chattily narrated anecdote peopled as casually with literary figures—Marguerite Duras, Simone de Beauvoir, and James Baldwin—as with Levy's close friends and passersby she bonds with at fruit stalls or corner stores. She jokes, riffs on words and overheard phrases, assigns sobriquets ("the man who cried at a funeral," "my best male friend"), but the underlying project is a profoundly serious one, an investigation: In these memoirs Levy asks big questions about the way men and women coexist and the possibility, for a woman, of life as an artist.
"We had a go at cancelling our desires," Levy writes about motherhood in Things I Don't Want to Know, the first book in her trilogy, "and found we had a talent for it. And we put a lot of our life's energy into creating a home for our children and for our men."
Dismantling her home, for Levy, was a bid to "free something that had been trapped and stifled," to carve out space to think. In The Cost of Living, Levy describes moving with her two teenage girls into a crumbling flat on a hill with sporadic heating and grim, grey passageways she dubs "the Corridors of Love." She borrows a garden shed from an elderly friend as her writing space and tells a comic story of arriving at a meeting with movie executives with leaves in her hair, her hands oil-stained from a jammed chain on her electric bike. The baffled executives ask her to email them a list of "minor and major characters" for a potential screenplay, and this phrase, "minor and major characters," ripples through the rest of the trilogy, a subject of satire and interrogation. "I was the minor character and the e-bike was a countercultural celebrity," Levy quips. Of a woman feeding pigeons outside a Manhattan Fairway, in Real Estate, she wonders whether "she would be an interesting major female character instead of a minor character and I should propose this to the film executives next time we met."
Real Estate is the newly published third book in Levy's trilogy, and it has a freshly prosperous tone: Levy travels to a literary conference in Mumbai; she parties at a famous nightclub in Paris. Though she's still living in the Corridors of Love flat, her younger daughter is about to leave for university, and Levy harbors grandiose dreams of what she calls "unreal estate": a house by the sea with a pomegranate tree, an egg-shaped fireplace, and a rowboat named (after the American gospel singer) the Sister Rosetta. She doesn't picture herself solitary in this palatial home, though, and so the question of who will share it hovers in her thoughts. And just as she's faced with life without children for the first time since age 34 and the sight of her daughter's empty bedroom being used as a storage closet, she's awarded a fellowship in Paris, and jumps at the chance to start her own adventure just as her daughter departs for hers.
There were times, reading Real Estate, when I wondered where Levy's loose, free-roaming meditations were headed. She tells us about her newfound love of turmeric-colored silk bedsheets and segues into a disquisition on silkworms and mulberry leaves; she discovers a set of keys hanging from a tree limb in Central Park. Perhaps it's just easier to spend time with someone struggling to unblock her sink with a Master Plunger than with the feted guest at a literary symposium. Or perhaps it's a function of reading in post-pandemic times, when the apocalyptic repercussions of all our decisions are newly inescapable, but as she steps into her air conditioned hotel in Mumbai I found myself crabbily thinking of carbon emissions and refugees. Levy's whole family, themselves, were forced to flee apartheid South Africa, where her father spent four years in jail: The notion of the refugee pervades these books, and she duly notes the disparity between the hotel and poverty of the streets she's just witnessed. Yet it seems fleeting: We're in a different territory, in this book, from the hyperacute political sensitivities of the Johannesburg chapter of Things I Don't Want to Know.
And then, just as I started to drift a little, psychically, Levy returns to London and cooks chickpea soup for her daughter. The scene is a marvel of domestic observation: Her daughter wants oatmeal; Levy makes that instead, but no, she changes her mind and wants the soup but hints that she wishes her mother had cooked parathas or rotis to go with it; she asks "where I had put 'our door keys' and knocked over a glass of orange juice, soaking an important book I was waiting to read." And Levy brilliantly returns to those dangling keys: "After she left I saw her door keys lying under a table. This reminded me of the key left on the tree in Central Park. Did my daughter think she could walk through walls to enter our flat or was she preparing to exit my flat and this was a gesture towards finally leaving home?"
Levy is often compared to Rachel Cusk and other contemporary stars of autofiction, but reading her for me evokes earlier, more ardent writers grappling with scenes of life with children—Tillie Olsen, Penelope Fitzgerald, Doris Lessing—women striving to align their possession by the chaos of motherhood with their immense creative ambition.
Like Fitzgerald, Levy has a gift for the pithy, annihilating moment of gnomic insight. (An old woman spying on her neighbors in Swimming Home thinks, "Couples were always keen to return to the task of trying to destroy their lifelong partners while pretending to have their best interests at heart.") Like Doris Lessing, her writing is fueled by a constant, analytic sense of quest.
Near the end of Real Estate, Levy has a wildly convivial, ouzo-drenched meeting with a Greek film producer who does not ask banal questions about the likability of female characters. And her quest leads finally to a crystallization, an answer to her dreams of real estate as home, that is perfect. To call it an arrival would be far too neat; but it is hard-won, a heroically gained foothold. I won't quote it here because it is, of course, an ending, but embark on Levy's rollicking, intimate journey, and you'll have the joy of reaching this destination yourself.