Nikki Haley Delivers Absolutely Savage Burn of Vivek Ramaswamy at GOP Debate
The Republican presidential debate devolved into chaos once again.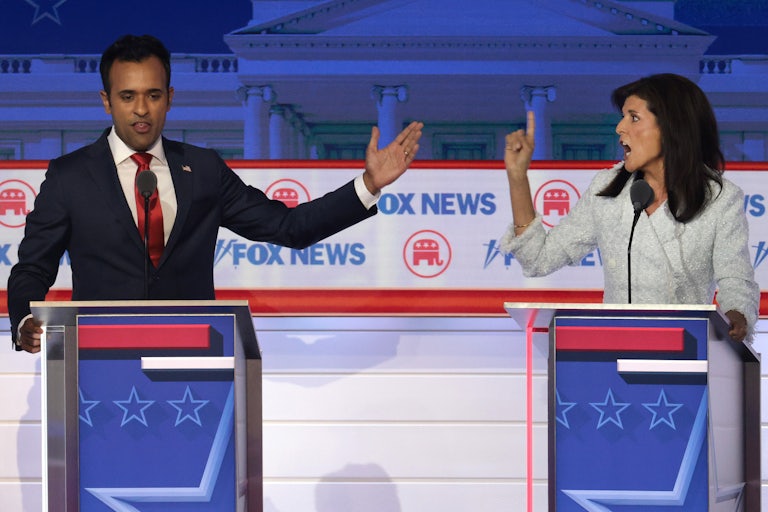 Win McNamee/Getty Images
Vivek Ramaswamy and Nikki Haley
Nikki Haley finally snapped at Vivek Ramaswamy during the Republican debate Wednesday night.
Ramaswamy warned about the dangers of social media but also said he was trying to connect with younger voters through TikTok. Ramaswamy joined TikTok two weeks ago, just days after he referred to the app as "digital fentanyl."
Haley tore into him for his flip—and for his talking points in general. "Honestly, every time I hear you, I feel a little bit dumber for what you say," she said.
She described TikTok as "one of the most dangerous social media apps" and called Ramaswamy untrustworthy.
But before you give her too much credit: Haley's attack on Ramaswamy is particularly ironic considering the highly complimentary blurb she wrote for his book Woke, Inc., which was published in 2021.
Republicans love to hate on TikTok, warning that the Chinese-owned app is a threat to national security and data privacy. But the app is still hugely popular among young people. Restricting TikTok in any way could actually backfire on lawmakers and alienate younger voters.