After a Week in Limbo, Turner Classic Movies Seems Safe
Martin Scorsese, Steven Spielberg, and Paul Thomas Anderson will help curate content for the network.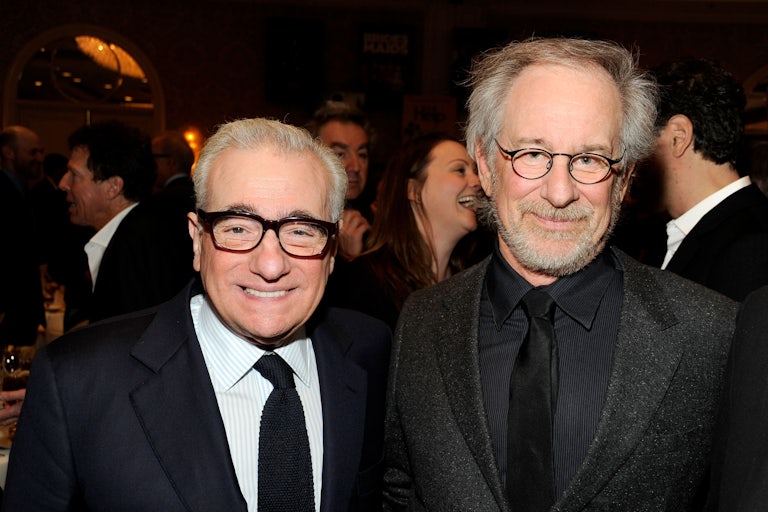 Photo by Frazer Harrison/Getty Images for AFI
A week ago, the future of Turner Classic Movies, the iconic network that has played a crucial role in preserving America's film history, seemed bleak. Warner Bros. Discovery, its parent company, was slashing costs as a result of costly acquisitions, cord cutting, and the uncertain future of streaming entertainment. TCM appeared to be on the chopping block: Much of the network's senior leadership was let go last week, leading to widespread concern that it would be diminished, or disappear altogether.
On Wednesday, Warner Bros. Discovery made a series of announcements that appear to secure the network's future, at least for now. Martin Scorsese, Steven Spielberg, and Paul Thomas Anderson will help curate content for the network, giving it an important boost in an uncertain time. "We have already begun working on ideas with [Warner Bros. film chiefs] Mike [De Luca] and Pam [Abdy], both true film enthusiasts who share a passion and reverence for classic cinema that is the hallmark of the TCM community," the filmmakers said in a statement provided to The New Republic. "This unique arrangement, initiated by [Warner Bros. Discovery CEO] David Zaslav, reflects his commitment to honoring the TCM legacy while also involving us on curation and programming. We are thrilled that longtime programmer Charlie Tabesh will be staying with TCM and gratified to know that the team is focused on preserving TCM's mission of celebrating our rich movie history while at the same time ensuring that future generations of filmmakers and film lovers have TCM as a valuable resource."
The most important announcement is less eye-catching. Tabesh, the network's lead programmer—who was among those let go last week—will return to his position and report to De Luca and Abdy. Tabash's retention is an important commitment to the network and it provides continuity as TCM enters its next phase.
"TCM is a cultural treasure which WBD is fully committed to safeguarding, supporting, and investing in for the future," a WarnerBros Discovery spokesperson said in a statement. "This year, TCM's content investment has grown by 30% and we plan to build on that in future years. That said, TCM is not immune to the very real pressure on the entire linear ecosystem, but we have taken steps to ensure that we stay true to the mission of the network—bringing more titles to the air, driving content investment, and preserving and protecting the culture of cinema. Part of this is the creation of a more sustainable structure behind the screen, one that benefits from the vast resources and promotional engine of WBD's formidable networks group, so TCM is set up for long term success."
TCM will be different, no doubt. Tabash's return is a major step toward stability—and some other members of the team are expected to return—but it's unlikely that the group running TCM will have the resources it did only a few years ago. Zaslav, per a definitive Hollywood Reporter piece about recent changes at the network, wants more "celebrity guests" on the network, suggesting further changes and compromises. The financial pressures that led to the draconian cuts are not going away. Still, while there may be further turbulence in the future, after a week of uncertainty—and a ferocious backlash—TCM has some stability.